Khushbu Sundar joins BJP, says India needs PM like Modi
Actor-Politician Khushbu Sundar joined the Bharatiya Janata Party today, hours after resigning from the Congress earlier in the day.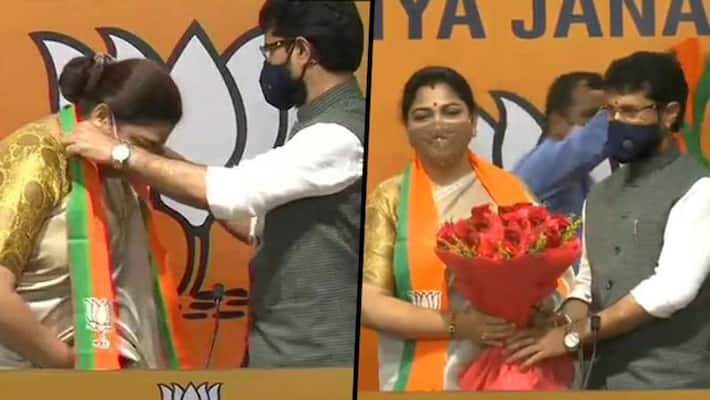 Khushbu joined the BJP at the party headquarters in New Delhi. After joining the party, she said that the nation needed someone like Prime Minister Narendra Modi to lead the country. 
"My expectation from BJP isn't about what party is going to do for me, but about what party is going to do for the people of the country. When you've 128 crore people actually believing in one man and that's our PM, I think they're doing something absolutely right," Khushbu said after joining the saffron party.
In her resignation letter to Sonia Gandhi, Khushbu wrote that people like her who want to work for the party are being 'pushed' around and 'suppressed by few elements seated at higher levels within the party'.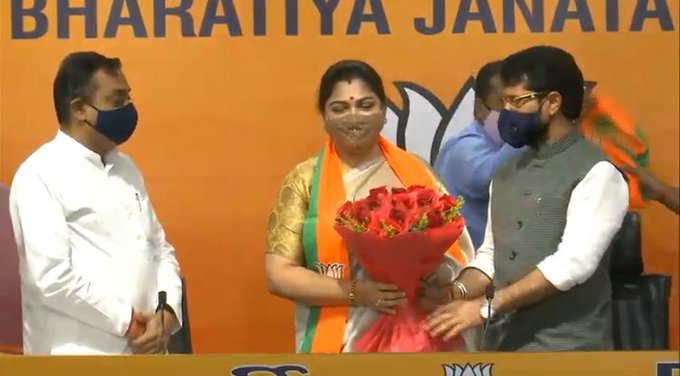 "People who have no connectivity with the ground reality or public recognition are dictating terms," she wrote. 
She said she had taken the decision after a long and thorough 'thought process' over a period of time.
Last Updated Oct 12, 2020, 3:05 PM IST