Kerala: Woman dies after running into glass door at bank
In a tragic incident, a woman died after pieces of a glass door pierced her body at a bank in Kerala.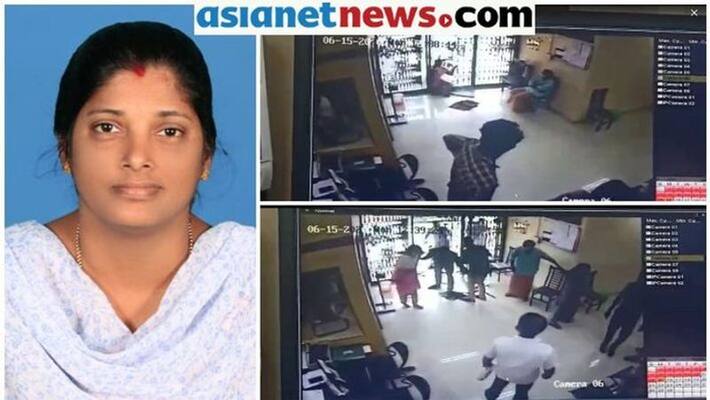 Kochi: A 43-year-old woman died after she accidentally ran into the glass door of a bank in Perumbavoor, Kochi on June 15. The deceased is identified as Cheranallur native Beena.
The incident took place at a Bank of Baroda branch on AM Road in Perumbavoor.
Kerala Police inspected the glass door after the deceased's husband and brother alleged that the glass was not made of good quality and claimed that it caused her death.
Also read:  Before the marriage of Dileep and Kavya Madhavan, a lot of people had predicted the marriage of the duo
Beena, who ran a firm known as Akhil Electricals at Koovappady, had reached the bank to withdraw some money.
After realising that she forgot to take the keys of her two-wheeler which she had parked in front of the bank, she tried to rush out and banged the glass door in the process. One of the glass pieces reportedly pierced her abdomen.
According to the bank's CCTV footage, though the woman managed to get back on her feet immediately, she was seen bleeding profusely.
Also read: A total of 62 new deaths were reported from the Punjab province in Pakistan, pushing the number of fatalities to 1,031
She was rushed to a nearby hospital but was declared brought dead.
Meanwhile, the kin and neighbours of Beena accused the bank of displaying criminal negligence in having a sheer glass door in a busy branch.
Last Updated Jun 16, 2020, 12:47 PM IST