Kerala: Teacher bashes up student for talking to female classmate in Malappuram; complaint filed
A class 9 student in Malappuram was beaten up severely by a teacher at Crescent Higher Secondary School, Malappuram. A complaint has been filed against the teacher at Childline.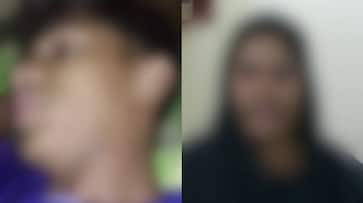 Malappuram: A class 9 student of the Crescent Higher Secondary School, Malappuram, was beaten up by a teacher for talking to a female classmate. The incident happened on Tuesday (Oct 31) afternoon. The student said that the teacher assaulted him after clicking a picture of him talking to the girl. 
Following the incident, a complaint was filed in ChildLine against the teacher identified as Zubair. 
Also read: Kalamassery blast: Jehovah's Witnesses shifts prayer meetings online
The injured student went to Kondotty Taluk Hospital for treatment. The student's mother said that the teacher, who was not present in her son's class, had beaten him randomly. She further claimed that the teacher had taken a picture with his phone while her son was talking with the girls in the class, spoken poorly in front of the other students, and then struck him multiple times with a stick.
She also said that her son's thigh and other body parts were injured in the beating. Meanwhile, the school authorities informed that the incident has been noticed and further action will be taken after seeking an explanation from the teacher.
On Monday evening, a tuition teacher caned a Class VI student for not completing his homework. The incident happened at the Academy Tuition Centre, Pattathanam. The Kollam East police registered a case against teacher Riyas for beating the student. 
When the child's father picked him up from the school, he was in a bad state. Later on, the boy told his sister about his ordeal. The child was brought to a hospital during the night due to severe pain and suffering. Afterward, his parents complained to ChildLine and the police.
 
Last Updated Nov 1, 2023, 2:04 PM IST