Karnataka woman delivers baby girl in moving bus in Yadgir
A woman named Shashikala gave birth to a baby girl in a moving bus in Yadgir district of Karnataka. Both mother and child were safely shifted to taluk hospital for further treatment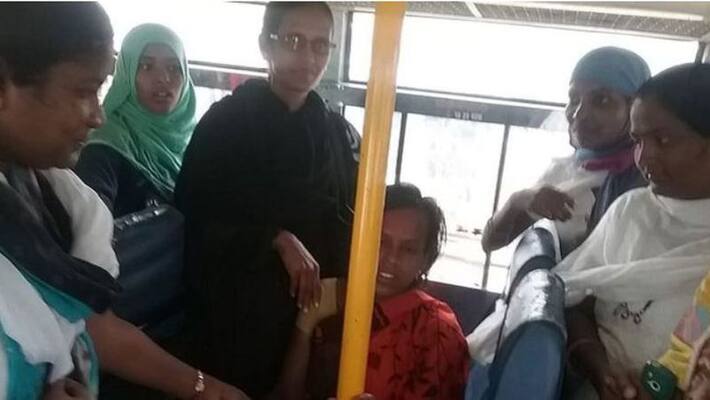 Yadgir (Karnataka): A woman gave birth to a baby girl inside a moving bus. The incident took place in Karnataka's Yadgir. The mother and the new born are said to be in fine health.
Shashikala is the woman who gave birth to the child. She hails from Tokapura village of Shahapur taluk and she delivered the baby en route to a private hospital in Shahapur.
Fortunately, the staff of primary health centre of Bendebembali in Vadegera taluk travelling in the same bus, helped Shashikala deliver the baby.
Mastan B, Aruna, Pratibha and Sabina were traveling in the same bus when Shashikala's water broke and they later helped her deliver the baby safely.
Shashikala was given a date for delivery in the next week. But she started experiencing labour pains on Monday night (December 2) itself. Before the bus could reach Shahapur hospital, Shashikala began experiencing labour pain.
The people on board praised the efforts of the medical staff and thanked them for helping the mother and her newborn. The driver, conductor and the medical staff set an example for humanity by helping the woman deliver the child. Shashikala and the newborn are being attended to at the Shahapur taluk hospital.
Last Updated Dec 3, 2019, 5:54 PM IST