Karnataka rains: Father-son duo donates bicycles to students, workers in flood-affected Kodagu
Heavy rains created massive floods and landslides in Karnataka's Kodagu, affecting normal life and road connectivity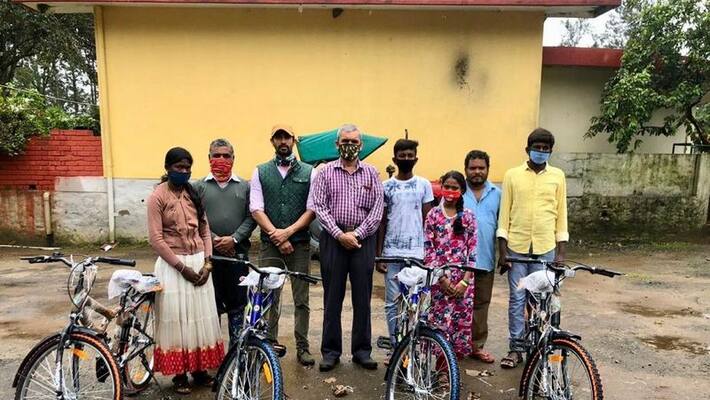 Bengaluru: At the time when people are in distress and most of them have lost their jobs due to the coronavirus (COVID-19) pandemic, here is a father-son duo that has risen to the situation by lending their hands to help those in need.
Adding to the already existing woes, Karnataka's Kodagu district has been receiving very heavy rainfall for the past few days and commuting between one place to another has become impossible. Agricultural labourers and students have been struggling to reach their destinations.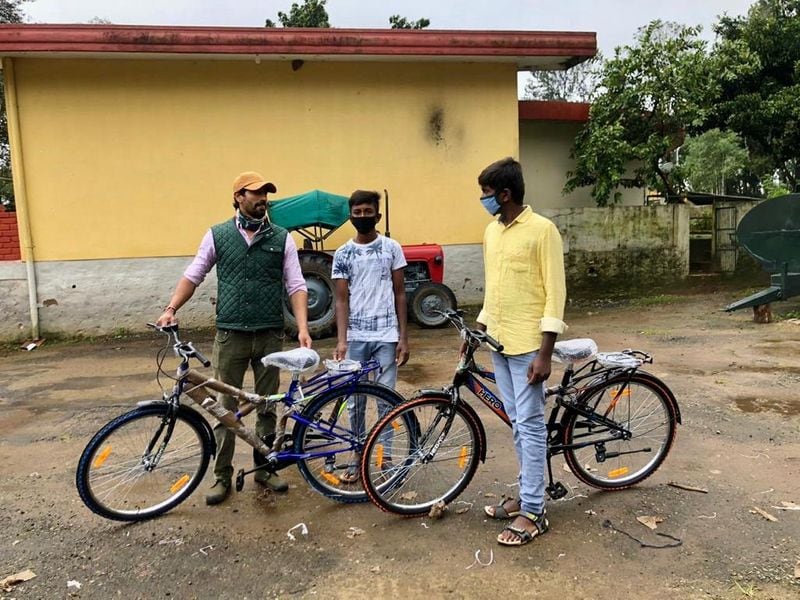 With the life thrown out of gear, the father-son planter duo donated bicycles to a few affected farmers and students.
Vishal Sivappa and his father Vinod Sivappa have done their bit to help the victims affected by rain in Kodagu.
"My grandfather and my father have been involved in various charities for a long time. Taking their legacy forward, I have decided to continue helping people who are in need. The recent rains in Kodagu and COVID-19 pandemic have severely affected people with many of them struggling to earn their daily bread. I see many of them walking 5 to 10 km to their destinations and also workers in various estates walking several kilometres on a daily basis. Donating bicycles would definitely help them reach their destination much faster. This is a very small contribution and I am really happy to help them", said Vishal.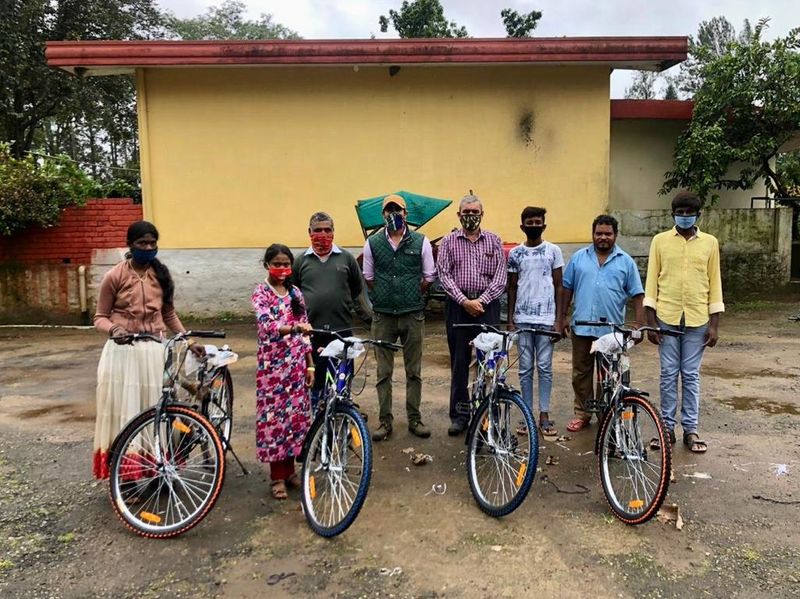 Meanwhile, Vinod, who has been involved in various farmer welfare programmes over the past few years, said he along with his father had taken up many initiatives for the welfare of workers. He is also delighted and proud that his son Vishal had chosen the same path to help those who were in need of the help and added that he would always extend his support to such initiatives.
Last Updated Aug 12, 2020, 1:32 PM IST