Karnataka Congress MP acquires 410 acres of land through illegal means
KH Muniyappa has upgraded from owning four acres of land to 410 acres of land. The Congress MP from Karnataka has allegedly acquired the hundredfold increase through Benami means.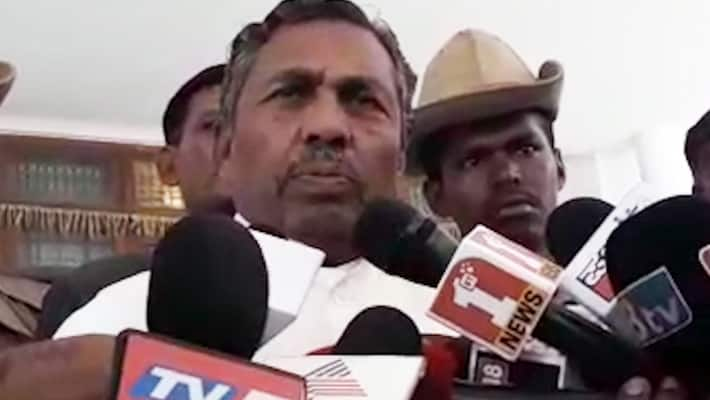 Kolar: Congress leader KH Muniyappa is now reportedly an owner of 410 acres of land, which he acquired through illegal means in Karnataka.
The 410 acres of land was allegedly acquired through Benami methods.
KH Muniyappa is a seven-time MP from Kolar and had only four acres to his name. Ahead of Lok Sabha elections, Muniyappa has found himself with 410 acres of land.
Back in 2005, Muniyappa had already acquired 83 acres of land in Goramilahalli village of Siddlaghatta Taluk in Chikkaballapur.
The land was registered under his wife's and brothers' names.
Ahead of Lok Sabha polls, KH Muniyappa is expected to furnish property documents. However, the MP didn't do so.
During 2014 elections, he had declared his asset as Rs 18 crore and Rs 2 crore liabilities. That is more than three-fold increase when compared to his declaration in 2009, when he had declared a property of Rs 5 crore. In 2004, he had just Rs 61 lakh.
It can be noted that recently, Kothur Manjunath had threatened of releasing a CD against KH Muniyappan and showing his true colours to the people, if he is given ticket to contest Lok Sabha elections.
In a recent meeting with AICC Karnataka in-charge KC Venugopal too Muniyappa had a fight when he raised the issue of opposition to Muniyappa's candidacy in Congress.
Last Updated Mar 15, 2019, 4:32 PM IST