Karnataka CM Yediyurappa to seek divine intervention ahead of bypoll results
Karnataka chief minister BS Yediyurappa will reach Dharmasthala by helicopter at 1.45 pm and visit Sri Manjunatha Temple and then proceed to Sri Rathnavarma Stadium in Ujjire where he will launch the projects, said Belthangady MLA Harish Poonja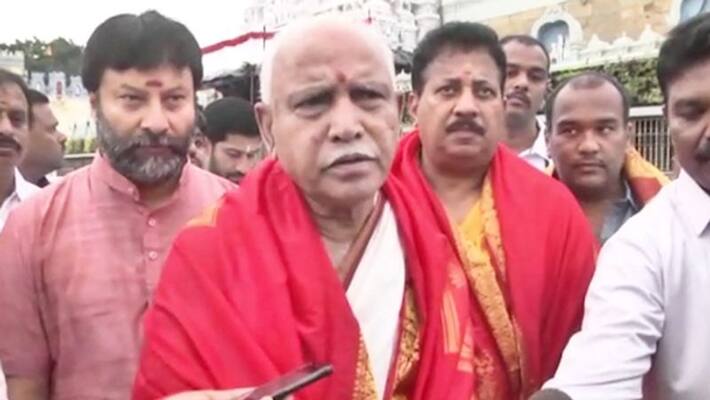 Bengaluru: Ahead of crucial bypoll results on Monday (December 9), Karnataka chief minister BS Yediyurappa will be seeking divine intervention as he is set to visit Dharmasthala today. 
After seeking blessings, Yediyurappa will also visit flood ravaged Belthangady taluk. This will be the second visit that Yediyurappa is making to the taluk – the first was on August 12 when he visited the ravaged villages in the taluk shortly after becoming the chief minister. His second visit will see Yediyurappa lay the foundation stone for major developmental works amounting to Rs 347 crore.  
Belthangady MLA Harish Poonja told that the CM's visit and him laying the foundation stone for various development works will mark a major change in fortunes for the taluk that is slowly and gradually recovering from the deluge that destroyed vast tracts of agricultural and forest land across the taluk. The rain that the taluk received and the damage it caused is too large compared to what the region has witnessed in the past. 
Major among the projects that will get off the ground include construction of 27 vented dams across the rivulets that feed the Nethravathi river under the much touted Paschimavahini project at a cost of Rs 75 crore. This will help not just the agriculturists of the region, but also villages in the path as these proposed dams will help augment the water table. The taluk will also get roads worth Rs 57 crore under Namma Grama, Namma Rasthe, he said.
BS Yediyurappa will reach Dharmasthala by helicopter at 1.45 pm, visit Sri Manjunatha Temple and then proceed to Sri Rathnavarma Stadium in Ujjire where he will launch the projects. 
Last Updated Dec 8, 2019, 11:09 AM IST