Karnataka CM Yediyurappa gives 6-months deadline for completion of Shivamogga airport
Irked over the lackadaisical attitude of concerned officials, Karnataka chief minister BS Yediyurappa warned concerned authorities to finish the Shivamogga airport project in six months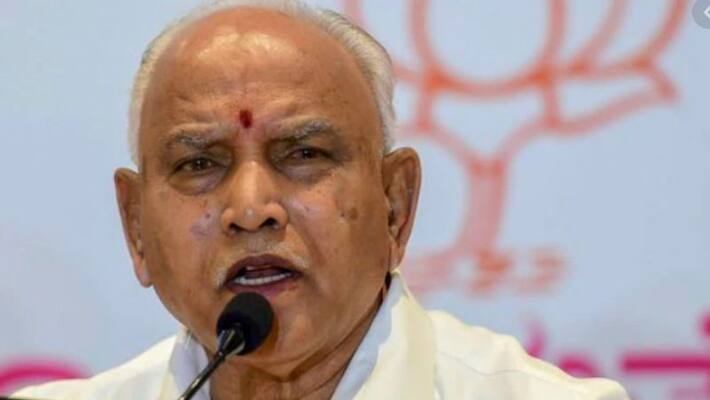 Bengaluru: Karnataka chief minister BS Yediyurappa doled out an Independence Day bonanza for the people of his district Shivamogga by approving a proposal to develop a greenfield airport in the district at an estimated cost of Rs 38 crore. However, the proposal is yet to be completed and this has irked the chief minister. 
BS Yediyurappa had said that the construction of an airport in Shivamogga city would commence in the first week of October. The work has been going on in slow pace. 
Yediyurappa gave out a strict warning to the concerned authorities, asking them to complete the project in the next six months and if failed to do so they would have to face the consequences. 
During a meeting at his Krishna residence on Saturday, Yediyurappa expressed disappointment regarding the slow pace of the project. 
The state government has released Rs 40 crore for the work. Yediyurappa warned the officials to complete the paperwork within a week and make the airport available for people in the next six months. He also said that the slow pace of the project is a concern and the state government is ready to release as much as money required for the completion of the project. Warning the officials, Yediyurappa said action would be taken against the officials if the project fails to be completed in the next six months. 
For a full range of flights to fly at Shivamogga airport, the runway length needs to be extended from 1.2 km to 2.1 km. It was decided in the meeting that the expenses for extending the runway would be borne by the state government. It is necessary to revise the cost of construction of the airport from Rs 40 crore to Rs 150 crore, said Yediyurappa in the meeting. 
Yediyurappa ordered the department of public works to implement the station work in two stages. He ordered to complete the construction of compound wall at the airport by the end of December and commence other works by February.
It was decided to prepare a detailed project report for the construction of the airport in two phases with the help of Rights organisation.  
Last Updated Dec 15, 2019, 10:55 AM IST