Karnataka chief minister in spot of bother over Cabinet expansion
With previously disqualified MLAs and several legislators of BJP eyeing Cabinet berths, Karnataka chief minister is in a fix over Cabinet expansion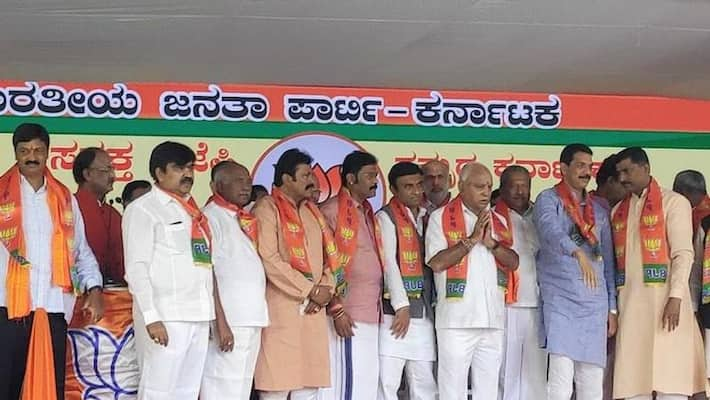 Bengaluru: The saffron party received a huge boost with its win in the Karnataka by-polls as the fate of the ruling BJP government was hanging by a thread tied to the by-elections held in 15 Assembly constituencies.
However, since the saffron party's massive victory in the Karnataka by-elections, chief minister BS Yediyurappa has been plagued with the challenge of accommodating the demands of the newly elected MLAs for Cabinet berths while considering the wishes of other BJP leaders.
The Cabinet expansion is a new headache for Yediyurappa as he is not able to decide on the MLAs to be inducted as ministers in the Cabinet.
With speculations rife that the long-delayed Cabinet expansion in Karnataka might take place in the month of February, the newly elected MLAs are pressuring CM Yediyurappa to take a decision at the earliest and expand his Cabinet before Assembly session starts.
Yediyurappa had hinted on December 22, that the expansion would take place only after January 15. Reportedly, this has led to discontent within the party, especially among the rebel leaders, who won the by-polls in 11 of the 15 constituencies. The by-polls were necessitated after 17 MLAs from the Congress and JD(S) had resigned from their posts and defected to the BJP.
According to reports, lobbying for ministerial berths have intensified with both previously disqualified MLAs and several legislators from the BJP demanding Cabinet berths. Yediyurappa has time and again reiterated that rebel leaders would be made ministers, but he cannot afford to alienate his own party men.
There are currently 16 Cabinet berths vacant in the state Assembly. Reports state that Yediyurappa is planning to appoint 14 ministers and keep the rest vacant.
Disqualified MLAs R Shankar, MTB Nagaraj and AH Vishwanath are also aspiring to become members of the legislative council and thereby become eligible to be appointed as ministers.
Yediyurappa is contemplating keeping two seats vacant as by-polls in Maski and Rajarajeshwari Nagar is yet to take place.
Last Updated Dec 30, 2019, 1:02 PM IST