Karnataka by-polls: What prodded Congress cherry-pick Rizwan Arshad ahead of others in Shivajinagar?
The Congress has finally ended the curiosity in relation to nominating its candidate for the Shivajinagar by-polls to take place on December 5. It has given ticket to Rizwan Arshad.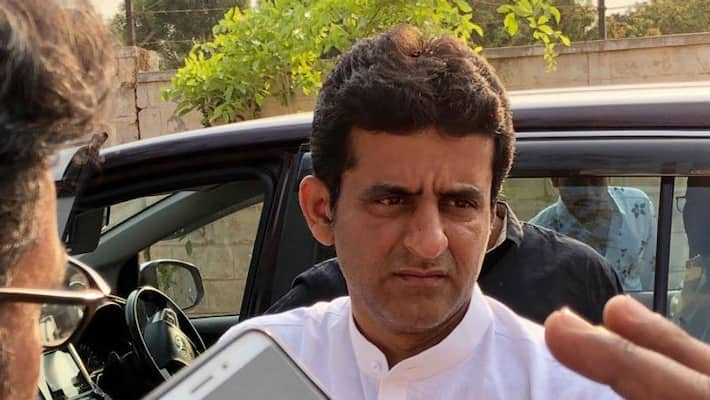 Bengaluru: As by-polls will be held in Karnataka on December 5 in as many as 15 constituencies, Shivajinagar constituency too will be watched curiously. 
Disqualified Congress MLA Roshan Baig quit the party after a showdown with former CM Siddaramaiah and he was even expelled from the party, eventually getting his MLA post invalided by the then Speaker Ramesh. 
As the brainstorming began over who would Congress nominate for the vacated seat, KPCC president Dinesh Gundu Rao's wife Tabu Rao's name and Congress's Bangalore Central candidate in the 2019 LS polls, Rizwan Arshad's name too featured. 
But ultimately, the Congress, with sources adding that Siddaramaiah gave his inputs, chose to go ahead with Rizwan Arshad. 
On the other hand, Roshan Baig, sources further add, will contest as an independent as the BJP refused to get him onboard, as instructed by the top brass.  
Here's a list of the other candidates the Congress has chosen to field in other constituencies.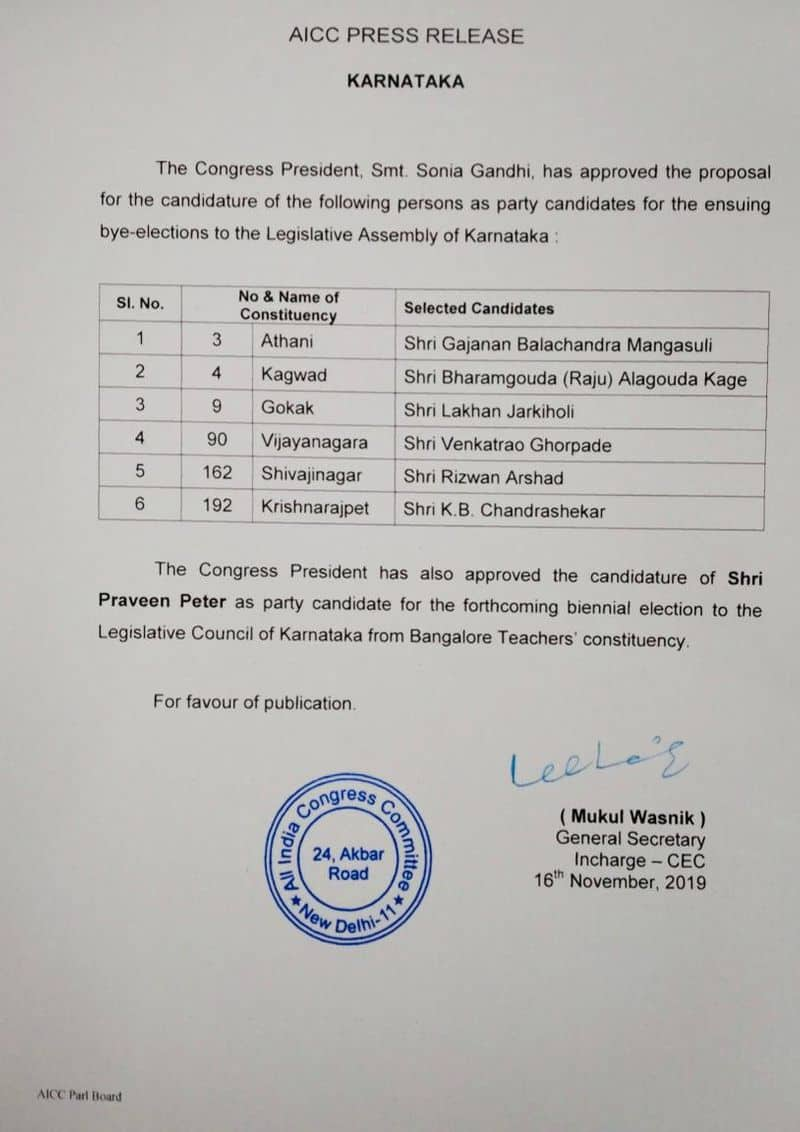 But why was Rizwan Arshad cherry-picked? 
Ugrappa, a senior Congress leader said, "Rizwan Arshad was a Congress candidate in the Lok Sabha 2019 polls from that region. He had even secured a lead in that particular constituency. When we had a word with the workers there, a majority of them suggested his name. We have just honoured whatever they sought for. There is nothing beyond this." 
In the 2019 LS polls, Rizwan Arshad secured 5,31,885 votes (44%) while the winner PC Mohan, got 6,02,853 votes (50.35%). 
JD(S) has already fielded Tanveer Pasha from Shivajinagar constituency. While the BJP is fielding M Saravana, a former corporator as its candidate. 
The saffron party believes a split in votes might benefit Saravana in the race.
BJP MLC Lehar Singh said, "The votes of minorities might get split among Baig, Congress and JD(S) candidates. This could work in Saravana's favour." 
 
 
Last Updated Nov 17, 2019, 2:18 PM IST