Karnataka bandh on September 28; What will be available and what not
Karnataka will likely see total bandh on September 28 as protests against farm, labour bills have intensified. Taxi, auto-rickshaw, BMTC, KSRTC and other transport services will be affected. Essential services across the state and Namma Metro services in Bengaluru will be available.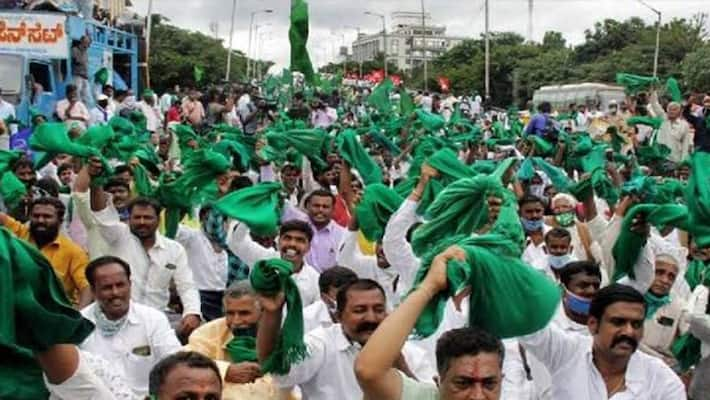 Bengaluru: Karnataka bandh on September 28, called to protest "anti-farmer and anti-labour" bills is expected to happen on a huge scale as farmers associations, trade unions, various rights groups and organisations have come together.
As the state-wide protest is happening on a large scale several services will be affected on September 28.
Goods transporters, taxi and auto rickshaw drivers have already announced their support to the bandh, and they will be putting their services on halt for a day.
Since most of the private transport services will not be plying, the government has decided to operate bus services.
Also read: Sandalwood actor Sharan falls sick on film set, hospitalised
However, the protests at various parts of the state and Bengaluru may affect KSRTC and BMTC services.
Bank services, vegetables, milk, medicine, petrol, diesel, and other essential services, including Namma Metro will be available.
All the associations protesting have passed a resolution under the banner of the Raita Karmika, Dalit Aikya Horata forum, condemning the state government's move to pass the Land Reforms Bill.
The forum has said that Monday's bandh will be the beginning of its fight to prevent the government from implementing the amended laws.
Last Updated Sep 27, 2020, 10:58 AM IST