Joshimath land subsidence: Govt-run bodies told not to talk to media, ISRO images 'withdrawn'
The Indian Space Research Organization's satellite images, which showed Joshimath's rapid rate of subsidence between December 27 and January 8, sparked concerns about the situation.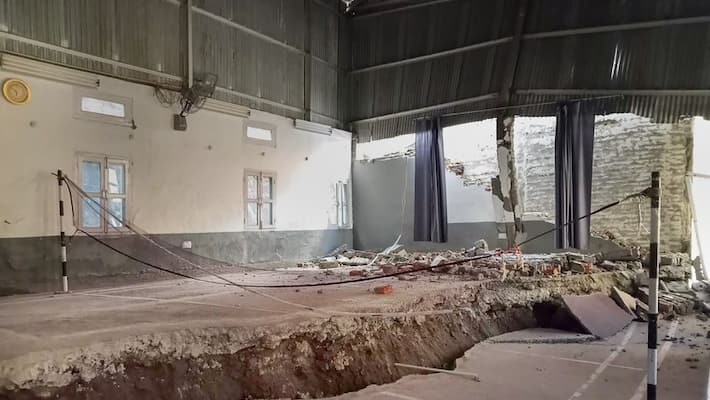 The National Disaster Management Authority (NDMA) and the Uttarakhand government have instructed several state-run organisations, including ISRO, not to communicate with the media or post information about the Joshimath crisis on social media without permission.
The Indian Space Research Organization's satellite images, which showed Joshimath's rapid rate of subsidence between December 27 and January 8, sparked concerns about the situation and led to the direction, even though Uttarkhand Minister Dhan Singh Rawat claimed on Saturday that the ISRO images had been removed.
Rawat said ISRO had not issued an official statement based on the images. 
Also read: ISRO's report on 'Joshimath land subsidence' goes missing from govt website; check details
"I had seen the satellite images of Joshimath on ISRO's website. I spoke to ISRO's Director and asked him why he is not issuing an official statement in this regard. Now I am told the images have been withdrawn," he told reporters. 
"Things are returning to normal in Joshimath. No one needs to panic," the minister, who visited Joshimath to take stock of the situation there, said. 
The NDMA stated in its letter to the leaders of organisations and institutes on Friday that it has seen that some government agencies are disseminating information on the topic on social media platforms. Additionally, they communicate with the media and share their event analysis.
According to the NDMA, Joshimath's claims confuse affected residents and country inhabitants. It advised anyone connected to them to avoid speaking to the media and disseminating information about the ground subsidence in Joshimath on social media.
The NDMA requested the organisations to educate their experts about the issue and stated that they should hold off on releasing anything to media outlets until the NDMA releases the expert group's final report.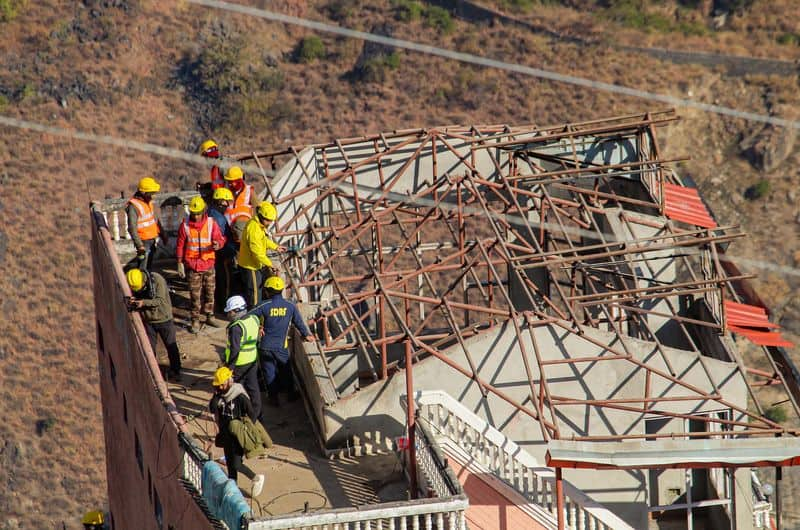 The Uttarakhand government informed the organisations in a related communication that some institutions and agencies are disseminating and uploading information or reports about Joshimath without obtaining the necessary authorisation from competent authorities, negatively affecting the situation and inciting panic among the community.
It said that the media is brazenly spreading this as well. Before publishing or uploading any such reports or material, the organisations, according to the message, must first receive consent from the relevant central ministries or the Uttarakhand State Disaster Management Authority.
Congress slammed the alleged gag order. "Instead of solving the crisis and finding solutions to the problems of people, Government agencies are putting a ban on ISRO reports and stopping its officials from interacting with the media. Narendra Modi ji, 'Do Not Shoot the Messenger'," Congress president Mallikarjun Kharge tweeted. 
Also read: Residents of 68 houses deemed to collapse shifted to safe places: CM Dhami on Joshimath land subsidence
AICC general secretary Jairam Ramesh said, "They make one Constitutional institution attack another. Now, National Disaster Management Authority tells ISRO to shut up." 
According to official sources, the advisory's goal is not to withhold information from the media but rather to clear up any misunderstandings because so many institutions are involved in the procedure and each one is offering its analysis of the circumstances.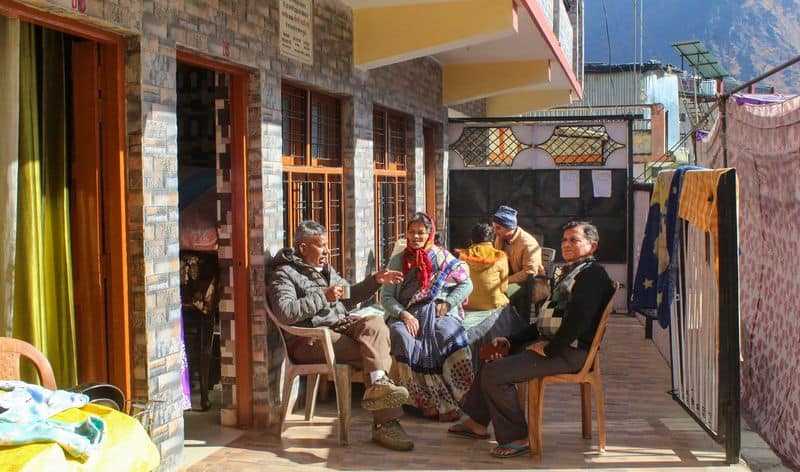 A suspected subsidence event on January 2 may have caused Joshimath, a Himalayan village, to sink rapidly at a rate of 5.4 cm in just 12 days, raising concerns when ISRO released satellite photographs of Joshimath on Friday.
Joshimath sank by 8.9 cm between April and November 2022, according to the preliminary study published by ISRO's National Remote Sensing Centre (NRSC), which was posted online.
The images are now not available on the website. The NDMA and state government communications have been sent to the Central Building Research Institute (CBRI), Roorkee, Geological Survey of India (GSI), National Remote Sensing Centre (NRSC) of the ISRO, Hyderabad, Central Ground Water Board (CGWB), New Delhi, Surveyor General of India, Dehradun and Indian Institute of Remote Sensing, Dehradun. 
It has also been sent to the National Geophysical Research Institute, Hyderabad, National Institute of Hydrology, Roorkee, Wadia Institute of Himalayan Geology, Dehradun, Indian Institute of Technology, Roorkee, National Institute of Disaster Management, New Delhi, and Uttarakhand State Disaster Management Authority.
Also read: Joshimath land subsidence: Uttarakhand govt declares all 9 municipal wards 'unsafe for living'
(With inputs from PTI)
Last Updated Jan 14, 2023, 9:36 PM IST