At least 29 reported killed in Japan earthquake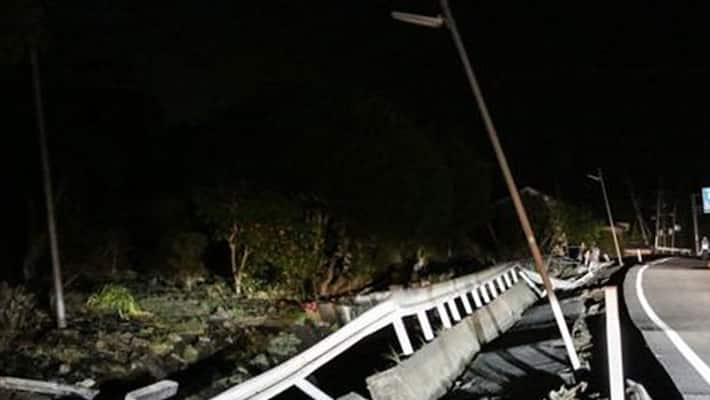 Rescue operations continued in south-west of Japan on Saturday morning. So far at least 29 people have been killed in a shallow 7.3 magnitude earthquake which hit Kumamoto in early hours of 16 April.
Death toll might go up as rescue operations continue. The second quake comes within a gap of 48 hours. On 14 April night, Kyushu island on the south-west was hit by a magnitude-6.5 quake in which 10 people were killed and more than 800 injured.
Several people are said to be trapped in debris as many buildings have collapsed. Thousands of people have taken shelter in gymnasiums and hotels.
Kumamoto government official said the death tolls were climbing by the hour. A series of aftershocks followed, including a magnitude-5.4 on Saturday morning.
The quakes' epicenter has been relatively shallow about 10 kilometers close to the land surface, resulting in more severe shaking and damage.
Japanese media reported that nearly 200,000 homes were without electricity. Drinking water systems had also failed in the area.
However the Kyushu's Sendai nuclear plant has not reported any abnormalities, according to the authorities.
As 1,600 soldiers join rescue efforts, Prime Minister Shinzo Abe said damage from the magnitude-7.3 quake could be extensive.
Last Updated Mar 31, 2018, 7:04 PM IST