ISIS threatens guerrilla warfare on India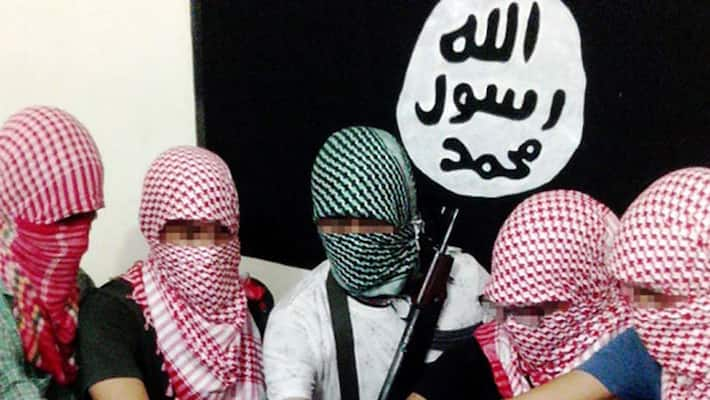 In the 14 edition of the Dabiq magazine, the ISIS mouthpiece, the Islamist terrorist organisation has threatened to carry out guerrilla warfare on India with the help of existing terrorist outfits in Bangladesh and Pakistan.
Shayak Abu Ibrahim Al-Hanif, in his interview with Dabiq magazine, has revealed his plan to attack India after establishing a strong jihad base  in Bangladesh and Wilāyat Khurāsān, the Afghanistan-Pakistan border which lies to the east and west of India respectively. The extremist plan to execute their attack from both sides simultaneously, he said.
Here is the excerpt from the Dabiq magazine "Bengal is an important region for the Khilāfah and the global jihād due to its strategic geographic position. Bengal is located on the eastern side of India, whereas Wilāyat Khurāsān is located on its western side. Thus, having a strong jihād base in Bengal will facilitate performing guerilla attacks inside India simultaneously from both sides and facilitate creating a condition of tawahhush in India along with the help of the existing local mujāhidīn there"
Shayak Abu Ibrahim Al-Hanif vowed to topple the existing government in Bangladesh, saying they the government supports the "religion of democracy" and also because the Bangla government "has officially congratulated the mushrik Indian Prime Minister, Narendra Modi, for his democratic victory and for "congratulating the masses of cow-worshiping, pagan Hindus on their religious occasions of shirk on a regular basis."
The Hindus of both Bengal and India have always been waging war against Islam and the Muslims, and thus it is imperative to impose 'sharia' law in both Bangladesh and India.
Last Updated Mar 31, 2018, 6:37 PM IST