Instead of dialling 100, carry condoms: Filmmaker Daniel Shravan's comment on rape stirs up storm on social media
Days after a woman doctor was allegedly gang-raped and killed by four persons before they burnt her body in Telangana, film director Daniel Shravan made a controversial comment which suggests an unbelievable measure to stop the increasing crime rate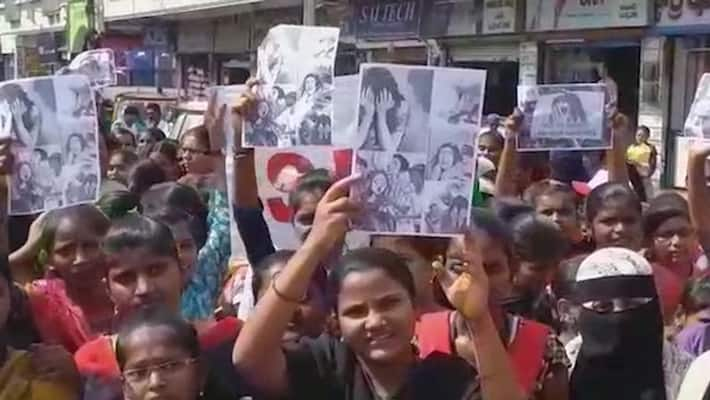 Netizens from all around the world continue to slam filmmaker Daniel Shravan for a controversial comment on social media. Shravan in a post said, instead of dialling 100 (for police help), women should carry condoms. He also stated that the safety of women is possible through condoms and not through Nirbhaya Act.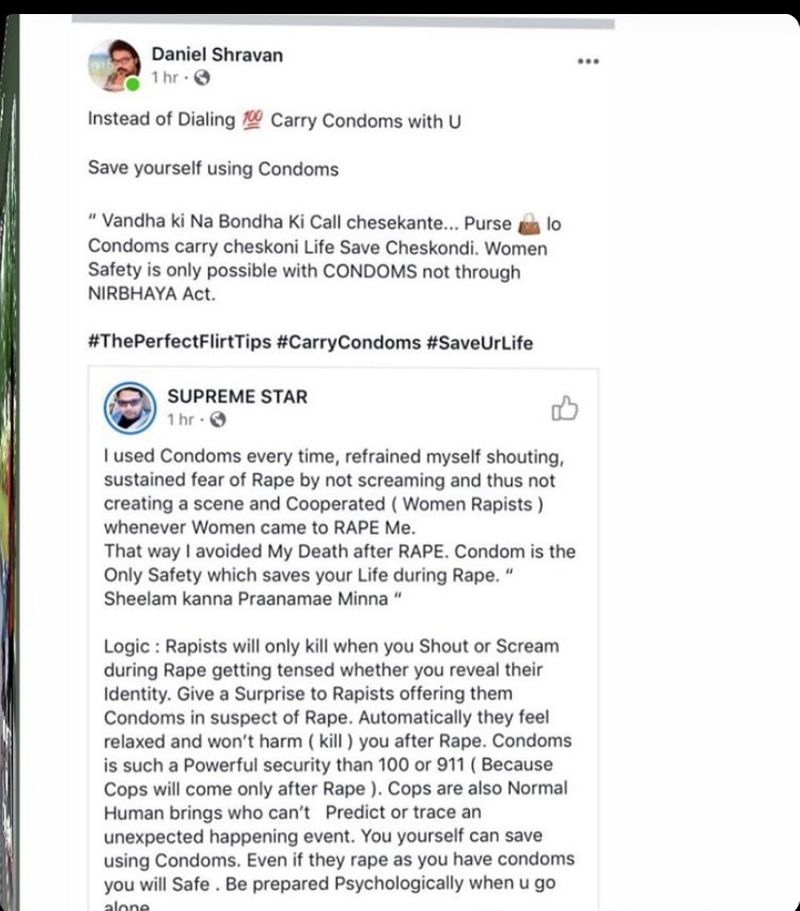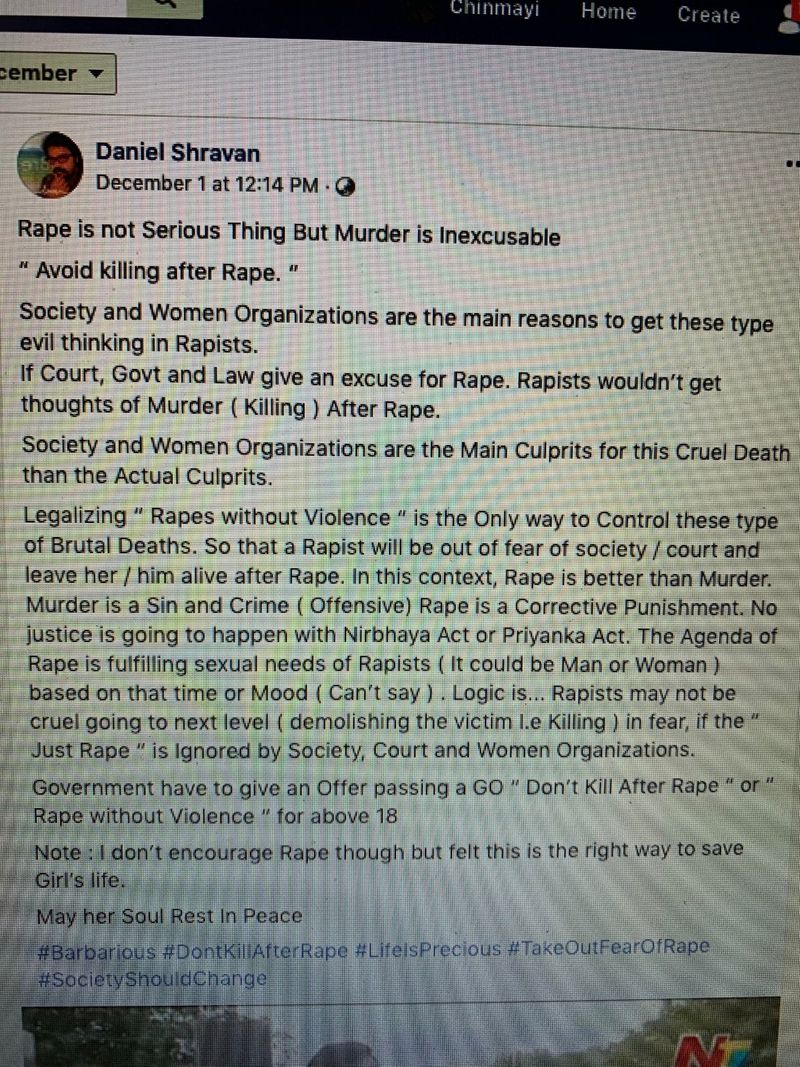 Shravan further claimed that approving 'rapes without violence' is the only way to control the brutal killings of rape victims. "Murder is a sin and a crime. Rape is a corrective punishment. No justice is going to happen with Nirbhaya Act or Priyanka Act. The agenda of rape is fulfilling the sexual needs of rapists based on that time or mood," the filmmaker said in his Facebook post.
The post further reads, "If these adamant bitches didn't consent to the proposal made by the rapists, they will have no other way but to rape them".
He later deleted the Facebook post and posted a new message apologising for his comments and added that he wrote that as dialogues of a villain character in a movie he is going to direct.
These comments come after a woman doctor was allegedly gang-raped and killed by four persons before they burnt her body in Telangana on the intervening night of November 27 and 28, causing outrage across the country.
Last Updated Dec 4, 2019, 2:34 PM IST