Depleted Supreme Court gets four more judges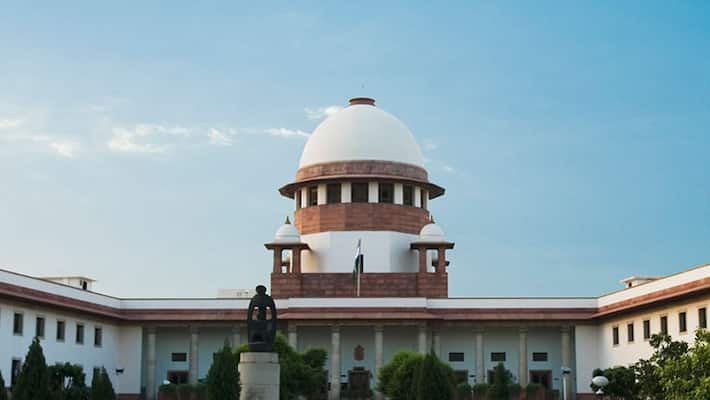 Sources in the government today said the file pertaining to the elevation of Justice A M Khanwilkar of Madhya Pradesh High Court, Justice D Chandrachud of Allahabad High Court, Justice Ashok Bhushan of Kerala High Court and senior lawyer and former Additional Solicitor General L Nageshwar Rao to the Supreme Court has been cleared by President Pranab Mukherjee.
    
They are likely to take oath either on Friday or early next week, the sources said, adding the notification may be issued tomorrow by the Law Ministry.
    
The Supreme Court Collegium had recommended their elevation earlier this month, the first since a new law on appointment of judges to higher judiciary was struck down by the top court.
    
These were the first set of recommendations made by the SC Collegium for appointment as judges of the apex court after the National Judicial Appointments Commission Act came into force on April 13 last. The new law which sought to scrap the collegium system was struck down by a Supreme Court bench on October 16 last. 

These appointments assume importance as the Supreme Court is functioning with only 25 judges though its approved strength is 31, including the CJI.

While Justice Thakur will retire on January 3, 2017, five more apex court judges will retire this year. These include Justice AR Dave who will retire on November 18, Justice FMI Kalifulla (July 22), Justice V Gopala Gowda (October 5), Justice Shiva Kirti Singh (November 12) and Justice C Nagappan (October 3).

Former law officer Nageshwar Rao is the fourth member from the Bar recommended for Supreme Court judgeship by the collegium after the Narendra Modi government came to power in 2014.
    
In 2014, U U Lalit and R F Nariman were appointed as SC judges, but the government had returned the file of former Solicitor General Gopal Subramanium citing negative Intelligence Bureau report. After a bitter spat with the government, Subramanium had withdrawn his name.
    
The recommendations come at a time when the Supreme Court collegium is yet to give its view on the draft of the revised memorandum of procedure to the government. So far, the collegium has refrained from recommending names for the apex court.
    
Hitherto, it had recommended elevating additional judges of high courts as permanent judges. The government, in a bid to increase the judges' strength, had cleared fresh names for appointment as additional judges, the recommendations for which were received before the NJAC Act was struck down by the Supreme Court.
    
The memorandum, a document which guides the appointment of SC and HC judges, was revised after a Supreme Court bench asked the government to rewrite it in a bid to make collegium system more transparent.
Last Updated Mar 31, 2018, 7:05 PM IST