India celebrates Kargil Vijay Diwas every year thanks to MP Rajeev Chandrasekhar
As India celebrates Kargil Vijay Diwas today (July 26) to celebrate India's victory in Kargil war over Pakistan, it is important to know that the day was not celebrated until 2009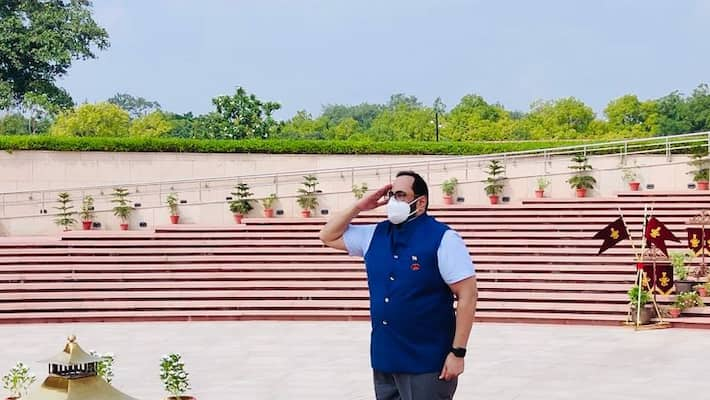 New Delhi: On this day (July 26) in 1999, the Indian Army announced the successful culmination of "Operation Vijay", declaring victory after the nearly three-month-long battle in Kargil. But, did you know that Kargil Vijay Diwas was not celebrated until 2009.
The war ended in 1999 but the then Congress-led government failed to remember the Kargil martyrs. It was when BJP Rajya Sabha MP Rajeev Chandrasekhar raised it in the Parliament in July 2009 that the day started to be celebrated. Today marks the 21st anniversary of Kargil war victory.
In 2009, the then defence minister AK Antony reinstated the celebrations of Kargil Vijay Diwas after constant attempts were made by MP Chandrasekhar to fix a date for the Kargil victory celebrations. Antony then started the practice of the defence minister visiting the Amar Jawan Jyoti at India Gate in New Delhi.
The first celebrations were held in 2009, five years after the UPA came to power. Based on records, the then Prime Minister Atal Bihari Vajpayee celebrated Vijay Diwas during his tenure. He did this through the traditional wreath-laying ceremony at the India Gate. But when the UPA came to power, though they had the precedent of the celebration, they chose to ignore it for five long years.
In his letter to Antony, Chandrasekhar had written, "I draw the attention of the Hon'ble members to the 10th anniversary of the victory of the men and women of our armed forces over our enemies at Kargil — on the 26th July. This day represents not just the victory of our proud country and its Will prevailing over those of its enemies, but also most importantly it represents the inspirational sense of duty and sacrifice by thousands of men and women of our Armed forces."
He also mentioned in the letter that as Indians, it is our duty to remember the sacrifice and duty of these men and women.
Here is the detailed letter written by Chandrasekhar in this regard.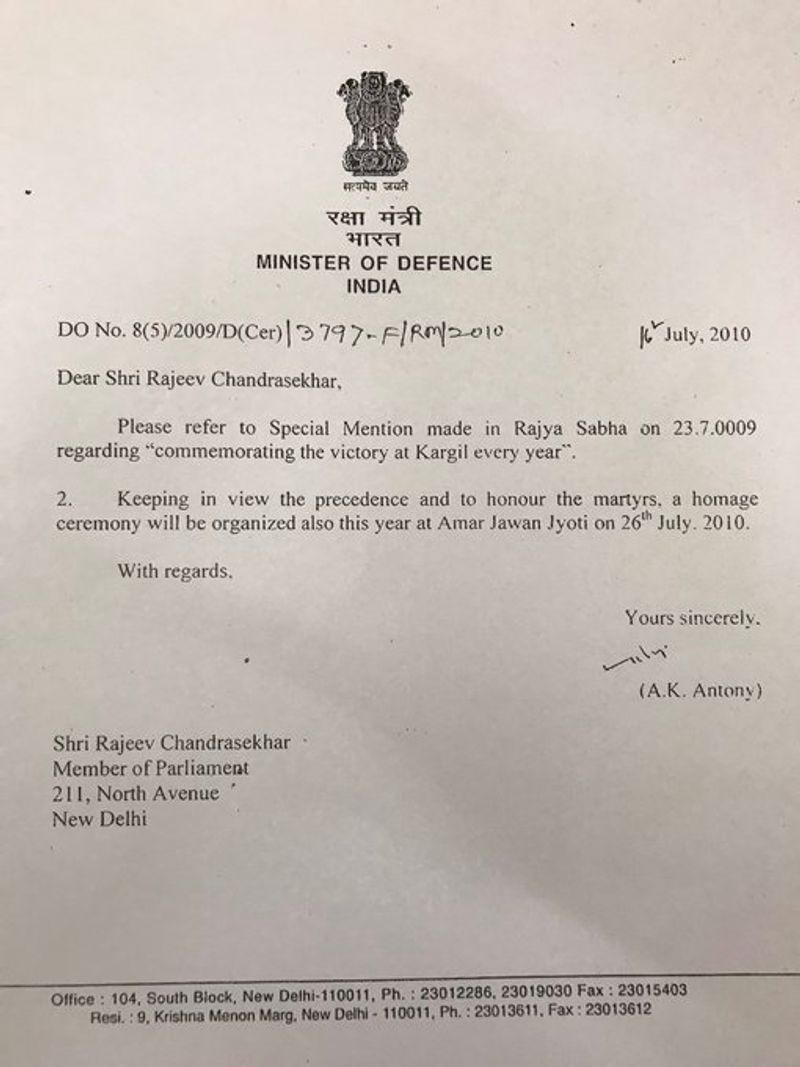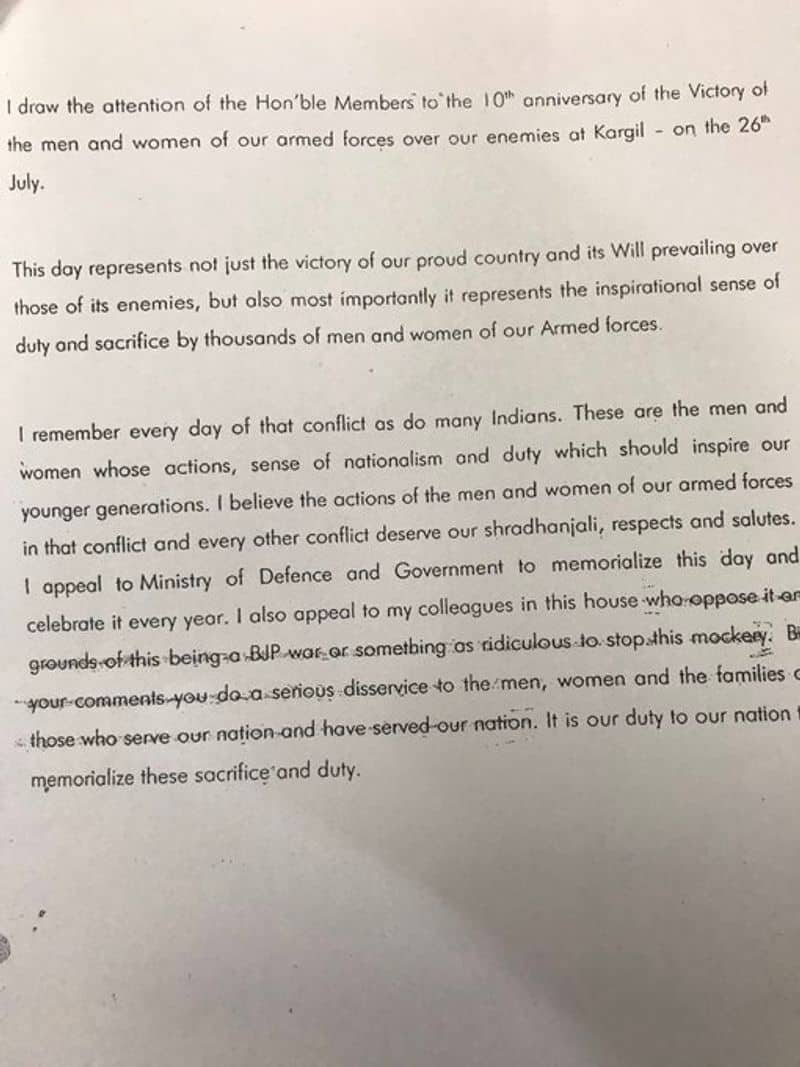 After making several requests, Antony replied to Chandrasekhar's letter by saying, "Keeping in view the precedence and honour of martyrs a homage ceremony will be organised (first time it was organised in 2009) also this year at Amar Jawan Jyothi on July 26, 2010."
As per his annual tradition, today too Chandrasekhar paid respects to Kargil bravehearts. He took to Twitter to share images of the same and wrote, "My annual tradition on #KargilVijayDiwas - paying homage n respects to bravehearts who served n sacrificed  at @salute2soldier #KargilVijayDiwas2020 (sic)."
Also watch: We know India is battling enemies like the dreaded Covid-19 & a conniving China. But there is a bigger enemy, and that one lies within. 
Find out more in #TheNewsableDecipher
Last Updated Jul 26, 2020, 11:43 AM IST