Summer sizzle to get worse for all of India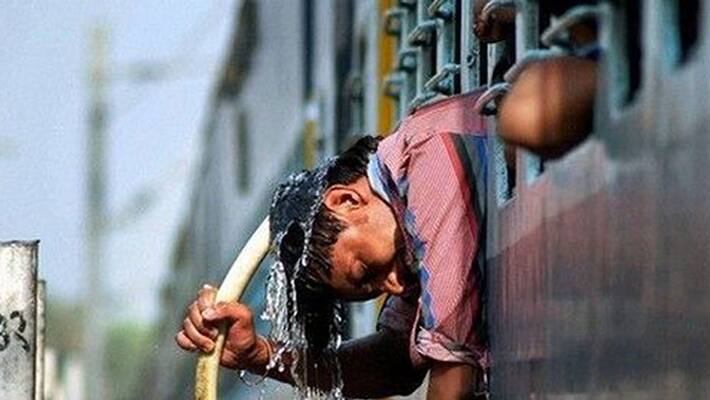 There's no respite in sight for most parts of India from the oppressive heat, even at night. Night temperatures are likely to be abnormally high for the next few days, according to the  India Meteorological Centre (IMD).
Vidarbha and Marathwada in Maharashtra, Telangana, parts of Rayalseema, East and west Rajasthan, Delhi and NCR region, Punjab and Haryana, Odisha and Gangetic West Bengal are likely to witness heatwave like conditions, the IMD said in a statement.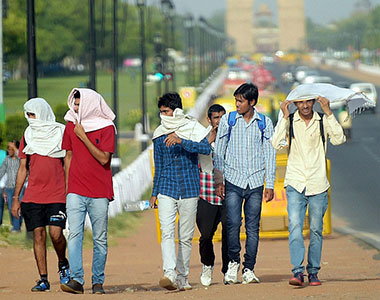 "Most parts of India are likely to experience warmer than normal night temperatures during April 12-21, outside the northwestern parts (Rajasthan, Gujarat, Punjab and Jammu and Kashmir) which are likely to remain near normal during April 12 to 21," the IMD said.
Skymet, a private weather forecasting agency said most parts of the country are reeling under intense heatwave conditions. "Heatwave has started to grip parts of Peninsular India including Telangana, Andhra Pradesh, Marathwada, Vidarbha and isolated pockets of Karnataka.
"Temperatures have been above the 40 degrees mark at several places. For instance, Titlagarh in Odisha recorded its maximum as 45 degree Celsius, and Nalgonda in Andhra Pradesh sizzled at 44 degree Celsius. Also, Hyderabad observed its maximum at 43 degree Celsius which is the highest in 43 years.
Now, Northwest India which was observing lower maximums as compared to East and Central India is also likely to get under the grip of intense heatwave conditions, Skymet said.
Last Updated Mar 31, 2018, 6:37 PM IST