How did Kerala battle coronavirus and sail ahead smoothly?
Here's what the state did to prevent panic while the entire world is battling the deadly coronavirus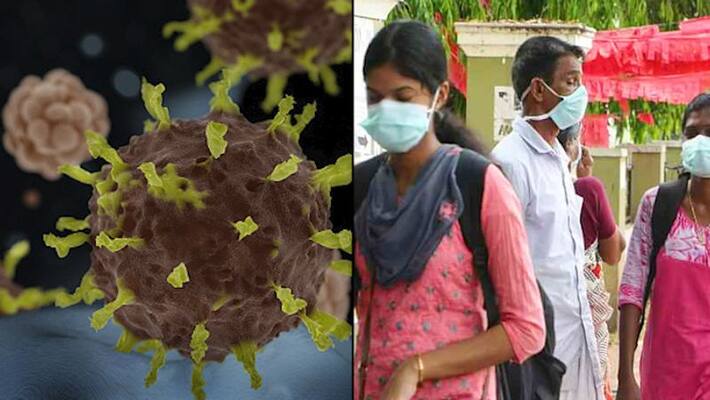 Kochi: In February, Kerala had the first and only three confirmed cases of COVID-19 in India wherein three medical students who had returned from Wuhan in China, the epicentre of the disease were tested positive. In less than a month, all three patients have been treated successfully and discharged, as mandated, from isolation wards after testing negative twice in succession.
Kerala has since been able to contain the spread of the deadly virus through proactive protocols that seek to educate the general public about precautions to be taken without sounding unduly alarms.
From immigration officials and police to panchayats and local level health volunteers, a multi-tiered and seamlessly integrated system is in place. The following are some of the preventive measures initiated by the state government at the height of the coronavirus scare.
Airport screening: Tourists and passengers arriving from abroad would be given a health card in which they list out their travel details and health condition. Before proceeding to immigration, they would need to get the details checked, cross verified and stamped at a special desk. A different protocol is followed for passengers from China, Hong Kong or other coronavirus-affected regions, who are shifted to a transit room where their body temperature is immediately measured.
Local intervention: Immediately after the first case was detected, panchayat-level bodies across the state were issued a directive on infection-control and home isolation protocols. In a circular issued by the local self-government department, all local bodies were directed to prepare a list of people coming from places affected by the virus and of those in contact with such people. Multiple helplines were set up.
Awareness drive: The campaign focuses and dwells upon hand and respiratory hygiene, including using a tissue or a flexed elbow to cover one's nose and mouth while coughing or sneezing. People have been advised to avoid handshakes and close contact with anyone suspected to have been infected. Standard prevention protocol also includes the use of personal protective equipment, depending on risk.
Infection protocol: All private medical institutions, labs and consulting centres have been asked to strictly adhere to the recommended infection protocol. Around 215 mental health teams have reached out to 2,600 people in home quarantine to alleviate anxiety and also to counsel family members and people in the neighbourhood.
Rumour busting: District police chiefs have already initiated strict action against those found circulating fake news relating to the virus outbreak on social media.
Border checks: A team comprising doctors and other health care staff has been screening travellers entering Kerala by road. They use non-contact infrared thermometers to check body temperature and distribute pamphlets about precautions to be taken against COVID-19.
Last Updated Mar 5, 2020, 3:46 PM IST