'Cheated after investing in India...' German investor Patrick Bauer complains to PM Modi
In the complaint, Patrick stated that Rajkumar Pilla is from a political family in Kerala and therefore, he has been struggling for four years now to get back the money invested. He has requested the Prime Minister to intervene in the matter and also sought action against Zonta Infratech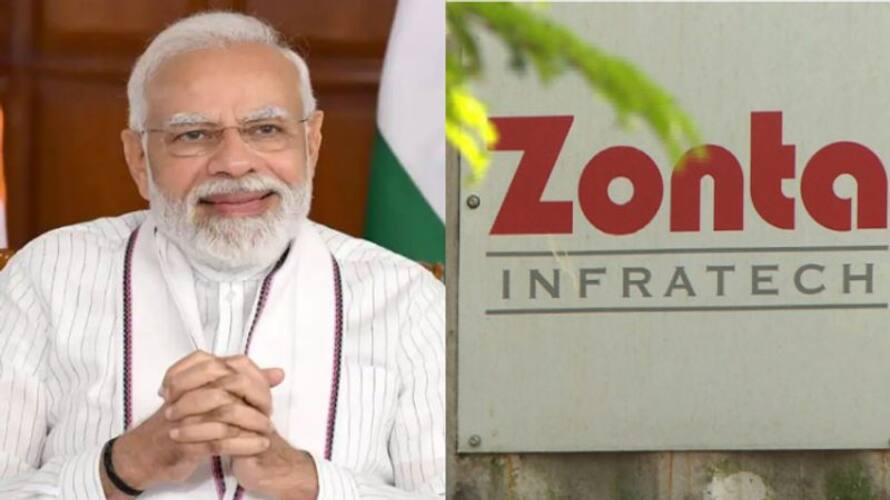 Delhi: German businessman Patrick Bauer has written complained to Prime Minister Narendra Modi against the controversial company Zonta Infratech Private Limited and its owner Rajkumar Chellappan Pillai. The German investor alleged in the complaint that he was cheated after investing in India. A copy of the letter was received by Asianet News.
In the complaint, Patrick stated that Rajkumar Pilla is from a political family in Kerala and therefore, he has been struggling for four years now to get back the money invested. He has requested the Prime Minister to intervene in the matter and also sought action against Zonta Infratech. The letter also stated that the issue would be a setback for foreign investments in India.
For the unversed, the Bengaluru-based firm, which is run by Rajkumar Chellappan Pilla -- son-in-law of former LDF Convener Vaikkom Vishwan, has been blamed for the fire at the Brahmapuram waste dump yard in Kochi. The company was awarded Rs 54 crore waste-to-energy contract despite allegedly 'flouting experience requirements'. When the heat turned up following the deadly fire, Zonta awarded a subcontract to a company run by the son of a senior Congress leader.
Patrick Bauer, who runs a business of developing and manufacturing attachments for forklift trucks and recycling and waste containers, is also a shareholder and director of Zonta Infratech Private Limited.
In his FIR at the Bangalore Cubbon Park Police Station, the German businessman accused Rajkumar of misappropriating funds and breach of trust. The FIR books Rajkumar under Section 409 (Criminal breach of trust) of the IPC.
Patrick invested 1.5 million Euros as equity and 2.5 million Euros by way of External Commercial Borrowing in Zonta. Zonta had approached him in 2018 seeking additional finance of 2.28 million Euros for their upcoming project in Bengaluru. The 2.28 million Euros Stand By Letter of Credit (SBLC) was in addition to an earlier investment. Rajkumar acquired trust and induced Patrick's company, Bauer GMBH, into extending the SBLC.
This additional finance was intended to avail credit facilities from the State Bank of India.
The FIR claimed, 'As per the settlement agreement, 27,500 Euros were to be paid by Rajkumar at the time of signing of the agreement while another 82,763 Euros were to paid before November 30, 2022, along with 100,000 Euros for Patrick's travel and accommodation expenses. The agreement was intended to breach Patrick's trust.'
While alleging that no settlement had been made to date, the FIR accused Rajkumar of availing a Rs 32 crore loan using the SBLC on the pretext of business purposes, which was allegedly used for personal use gain and for 'buying properties'.
Last Updated Mar 30, 2023, 6:54 PM IST