G20 Summit: Who are the attendees and absentees? Check full list here
The G20 Summit will kick off on September 8 in New Delhi. Leaders from the group of 20 major economies of the world will discuss and find solutions to several key global issues. Here's a list of world leaders who will be attending the event in New Delhi.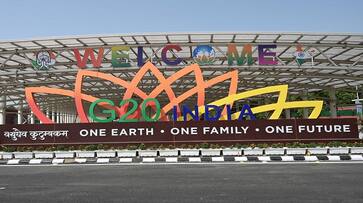 New Delhi is set to host its historic G20 Summit on September 9 and 10. Prime Minister Narendra Modi has stated that this G20 Summit in India will be historic, as it will witness the largest gathering of world leaders. The geopolitically significant event will take place at the Bharat Mandapam with many world leaders taking part in it. Many world leaders have confirmed their participation in the G20 Summit this week.
US President Joe Biden will be visiting India for the first time in his tenure. He will be in India for a three-day state visit. Canadian Prime Minister Justin Trudeau while confirming his presence for the event said, "I will be at the G20 in a week…and we will continue to make sure that the world is standing with Ukraine."
Also Read | G20 Summit: Delegates to be handed 2 booklets showcasing 'Bharat' as the mother of democracy
United Kingdom Prime Minister Rishi Sunak is also set to visit India for the first time since taking over the Westminster office at 10 Downing Street. His primary agenda will be to further the free trade agreement talks with India. However, a favorable outcome is not expected anytime soon on the trade front.
France President Emmanuel Macron, Australia PM Anthony Albanese, and Turkiye President Recep Tayyip Erdoğan have also confirmed their impending presence on Saturday at Bharat Mandapam. Even Bangladesh PM Sheikh Hasina will also mark her presence.
However, Russian President Vladimir Putin will not be attending the G20 Summit. Putin spoke to PM Modi and personally conveyed his unavailability for the historic New Delhi summit. This will be the second consecutive G20 summit skip of Vladimir Putin.
Also read: Simple Explainer: What is G20? What is its agenda? Does it have diplomatic influence?
Chinese President Xi Jinping has also decided to follow in the footsteps of Russian President Vladimir Putin. China's Foreign Ministry confirmed on Monday that Xi Jinping will give a pass to the India trip for the G20 summit. This comes after the latest map row between China and India.
However, leaders from Saudi Arabia, South Africa, Mexico, Japan, Italy, Germany, Indonesia, Brazil, and Argentina are yet to confirm their participation for the G20 summit in New Delhi.
Also Read | G20 Summit: Five reasons why Chinese President Xi Jinping is not visiting India
Last Updated Sep 5, 2023, 6:49 PM IST