G20 Summit: Five reasons why Chinese President Xi Jinping is not visiting India
Chinese President Xi Jinping's absence from the upcoming G20 Summit in New Delhi remains unexplained as the Chinese Foreign Ministry confirms his decision to skip the event. Find out more about the sudden change in Xi's plans and the significance of his absence.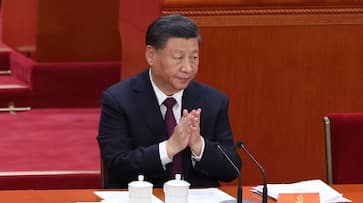 Chinese Foreign Ministry on Monday (September 4) confirmed that President Xi Jinping will not be attending the crucial G20 summit in New Delhi this week. The Chinese Foreign Ministry gave no further explanation of the reasons behind the skip. 
India is ready to host a range of global leaders and heads of state as part of the historic G20 summit on September 9 and 10. Notably, Xi Jinping will be absent from the summit. He took a U-turn over the India visit.
'India' or 'Bharat'? Controversy erupts over G20 dinner invite; check details
However, here are five possible reasons behind President Xi's G20 Summit skip
1. China unveiled a fresh controversy by publishing a new map that lays claim to Indian 
territories. The fresh Chinese map includes Arunachal Pradesh, the Doklam plateau, and Aksai Chin (Western Ladakh) in the mainland China area. India protested against China and demanded that the Dragon respect the international boundary lines. However, the Wolf Warrior approach from Chinese diplomats urged India not to overinterpret it and see it as China's exercise over its sovereignty.
2. The relationship between India and China has not been great since the Doklam crisis in 2020. Ever since, 19 rounds of India-China Corps Commander Level Meetings have taken place at the border. But nothing concrete has come out even after three years.
3. It is no secret that China wants to overtake the United States as the superpower and hegemon in the World. However, India's steadfast growth of strategic ties with China's arch-rival is unsettling Beijing.
G20 Summit 2023: Perfect platform for lifting Indian economy
4. Russia and China aspire to create global blocs away from West-centric philosophy. BRICS group is the latest example of it. Similarly, China sees G20 as a West-centric group. The G20 summit skip might be a tactic from China to further distance themselves from such west-centric blocs.
5. China has been battling with domestic issues since the beginning of COVID-19. There is a new wave of criticism against the Communist Party of China in mainland China as well as Hong Kong. Xi Jinping is more focused on domestic affairs than international affairs.
Last Updated Sep 5, 2023, 5:00 PM IST