FM Nirmala Sitharaman announces Rs 1.7 lakh crore coronavirus relief package
Finance minister Nirmala Sitharaman on Thursday announced a relief package due to the lockdown to curtail the spread of the deadly coronavirus to reach the poor and vulnerable sections of the society under the Prime Minister Garib Kalyan Scheme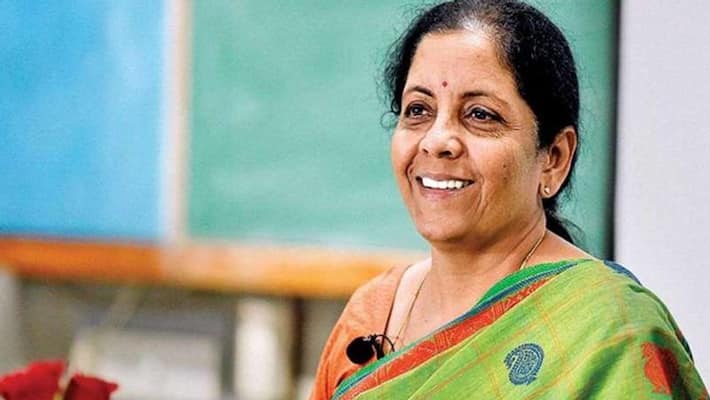 Finance minister Nirmala Sitharaman announced a relief package for the poor and vulnerable sections of the society affected by the lockdown necessitated to curtail the spread of the deadly coronavirus. The package of Rs 1.7 lakh crore was announced 36 hours after the national lockdown came into effect. The fund will be available through the Prime Minister Garib Kalyan Scheme.
The finance minister said that the government is looking at two aspects, one is cash transfer and food security-related issues.
Sitharaman said all those at the frontline of fighting the COVID-19 outbreak such as doctors, Asha workers, paramedics, sanitation workers, nurses will be provided medical insurance cover of Rs 50 lakh per person.
Under the PM Garib Kalyan Anna Yojna, 80 crore people will get five kg of wheat or rice each month for next three months for free of cost above the 5 kg which they already get. Besides, one kg of pulse for each household will also be given.
The govt will also pay EPF contribution of both employer and employee - 12% each - 24% - paid for next 3 months by govt of India.  This is applicable to all those establishments that have up to 100 employees and 90% of whom earn less than Rs 15,000 per month.
The EPF Scheme regulations will also be amended to allow non-refundable withdrawal of 75% of the amount or 3 months wages, whichever is lower
Under Ujjwala Yojana, women to get free cylinders for 3 months, benefiting 8.3 crore BPL families. 20 Crore Women Jan Dhan holders will get ex-gratia of Rs 500 per month for next 3 months. For the elderly poor, poor widows and disabled – the government will give ex-gratia of Rs 1000 one-time, which will benefit 3 crore, all via DBT.
In the MGNREGS , which benefits 5 crore families, minimum wage will increase to Rs 202 from Rs 182, and ensure 5 crore families get Rs 2000 increment. Farmers will get Rs 6,000 annually from PM Kisan Yojana.
63 lakh women self-help groups can avail collateral-free loans of up to Rs 20 lakh as opposed to the threshold of Rs 10 lakh
State govts will also be directed to use Building and Construction Workers Welfare fund to provide for 3.5 crore registered works. In addition to this the state govts will also be directed to use the District Mineral Fund for medical tests, medicines and other such purposes.
Last Updated Mar 26, 2020, 2:39 PM IST