Farooq Abdullah: War not solution, India must talk with Pakistan and China
Former Jammu and Kashmir chief minister and National Conference president Farooq Abdullah said that the domicile law is unconstitutional and illegal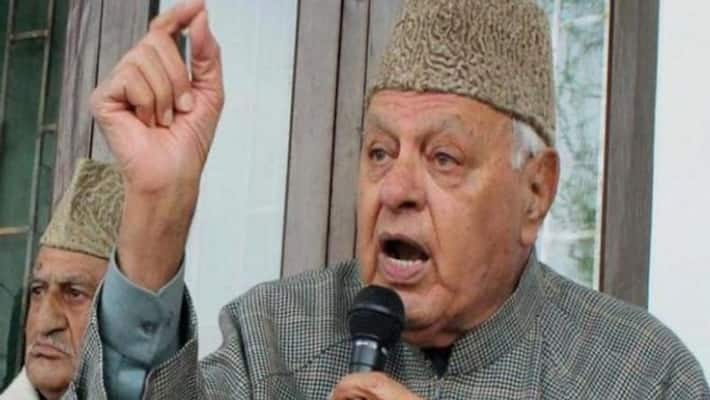 Srinagar: Former Jammu and Kashmir chief minister Farooq Abdullah said only talks can solve problems between India and China and India and Pakistan. According to reports, he said, "India-China or India-Pakistan, the only future is talk. War is not the solution."
Commenting on the abrogation of Article 370, the former Jammu and Kashmir chief minister said, "We are saying we are united against everything they (Centre) have done. It is illegal, unconstitutional. How do you think I am going to accept what is unconstitutional."
Abdullah was released on March 13 this year and since then he is keeping a low profile. Farooq Abdullah along with two other former chief ministers, his son Omar Abdullah and Mehbooba Mufti were detained after the abrogation of Article 370 on August 5, 2019. Public Safety Act or the PSA was slapped on all three of them.
"This is (the) time of trial. Ask Allah not to put us so much in trial. But do not be afraid of trials. In this also, Allah must have kept something better. We are one, all united. Not united for the sake of elections or other things, but for a purpose," Abdullah said.
Last Updated Jun 29, 2020, 5:31 PM IST