Exclusive: We will table anti-religious conversion bill in next assembly session: Karnataka HM
With multiple cases of religious conversion attempts in Karnataka being reported, talking exclusively to Asianet Newsable, Karnataka Home Minister Araga Jnanendra said that the government will table the anti-religious conversion bill in the next assembly session.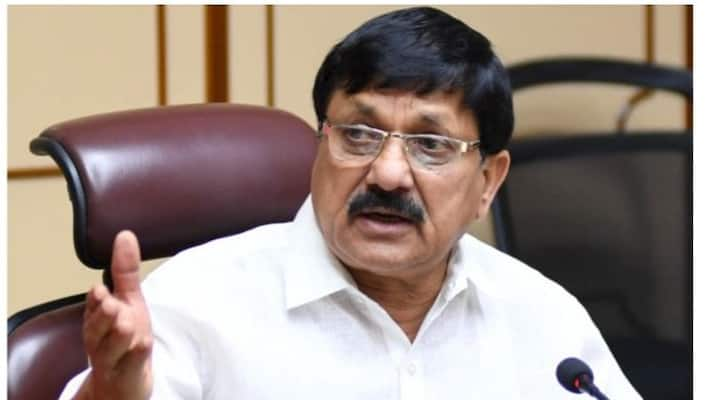 With back-to-back incidents of religious conversion reported in Karnataka and the latest incident reported from Dharwad, Karnataka Home Minister Araga Jnanendra spoke exclusively to Asianet Newsable and told that the government will bring the anti-religious conversion bill in the next assembly session to stop religious conversions. Also Read: Prime Minister Modi dials Japanese counterpart Fumio Kishida
The Home Minister who has been appraised about at least 3 cases in the last one week told that there has be an instance of religious conversion in Chikkaballapur and also in Karnataka's coastal belt and to deal with this issue, the government will make stricter laws.
He said involuntary religious conversions bring disharmony in society and may lead to the law and order situation and hence one should not impose his religious beliefs on others. He stated that if people attempt to convert others into their religious beliefs, they will be booked and a case will be registered against them. Also Read: FICCI survey projects India's growth for 2021-22 at 9.1%
"I have also asked all the SP's to take serious steps in preventing these religious conversions. I also told if anyone comes with a complaint regarding this issue, it should be treated with seriousness. At present, there is a law existing and in coming days will bring stricter law and by next assembly, we will bring an anti-religious bill." he said to Asianet Newsable.
Meeting with heads of various leaders in this regard in coming days:
To send across a message among all the religions to ensure this practice in involuntary religious conversion takes places, the minister said in the future a meeting will also be held.
Money deposited to locals account to convert:
Two days ago, a person name Nanda along with two women was locked at a house in Dharwad for attempting to convert. When the villagers asked him why he is doing this, he said that he fell sick and was healed by Christian missionaries with prayers, later with help from Hyderabad (missionaries) he is spreading the same message for which he is paid Rs 2,000 a month.
A few days ago, Hindu youths confronted Christian missionaries coming out from a prayer hall in Chitradurga. The incident happened at Ballalasamudra village in Hosadurga. The youths called Christian missionaries as anti-nationals for deserting Hinduism and SC caste and moving into the Christian faith. The incident happened just two days after Hosadurga MLA Gulihatty D Shekhar also had posted about the conversion attempt at the same place on his Facebook account. Also Read: No action will be taken under pressure, without evidence, says UP CM Yogi on Lakhimpur violence case
The incident was brought to the notice of Deputy Commissioner Kavita Manikeri and she has instructed tahsildar to carry an inspection and also file a report. Last week at Yadagiri, a Christian Missionary openly stated that they were here to bring 'variation' among Hindus. A case was registered after the video went viral.
Last Updated Oct 8, 2021, 8:17 PM IST