Deputy Commissioner turns driver for his driver
A Maharastra DC decided to make his driver's last day special.
The rare gesture has been hailed across social media platforms.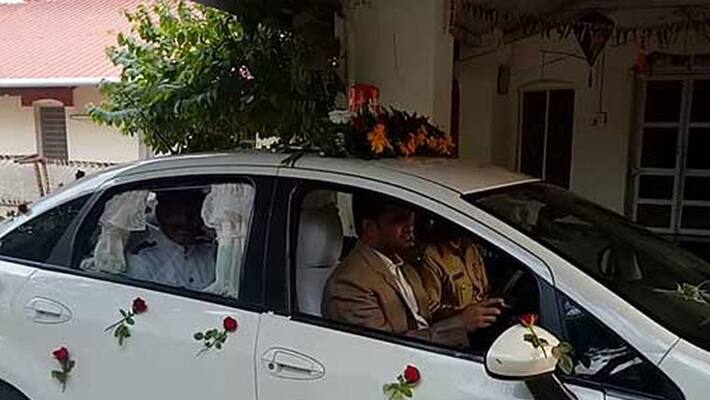 Drivers in government departments usually take their officers safely from one place to another. Their punctuality and presence of mind are often neglected since they are generally seen as too low in the ladder to matter. 

But a strange thing has happened in Akola, Maharashtra. The Deputy Commissioner himself sat in the driver's seat and dropped his driver home on the last day of his service after a farewell function. 
Digambar Thak (58) is the retired driver. He has served as a driver for more than 18 Deputy Commissioners in his department. He completed 35 years of service and retired. 
DC Sreekant, his current employer, decided to ensure longevity to the memory of Thak's last day of service by holding open the back door of the car and then driving him home.
The car was decorated with colourful flowers as a wedding car. 
"For 35 years, he's helped the state with his service, ensuring that Collectors get to their workplace safely, day after day. I wanted to make this a day to remember for him and also to say thank you for what he's done," Mr Sreekanth told NDTV. 
Kudos for the gesture. 
 
Last Updated Mar 31, 2018, 6:48 PM IST