Delhi elections 2020: AAP chief Arvind Kejriwal to battle with PM Modi in 2024?
Tweets have gone viral where people are battling about whether Arvind Kejriwal and PM Narendra Modi can be set for a face to face fight in 2024. This comes at a time when AAP has been leading in Delhi as counting is underway.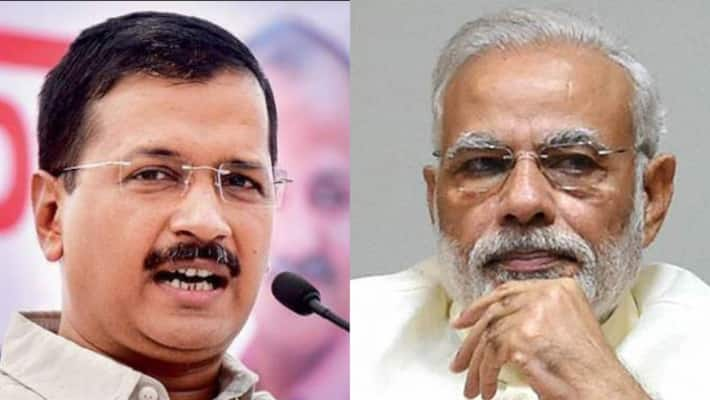 New Delhi: As the national capital is gearing up for Delhi elections 2020 results, the question doing the rounds on social media is whether Arvind Kejriwal of AAP would be an ideal candidate to battle with PM Narendra Modi in 2024.
This question began as one of the AAP supporters of Kejriwal was seen holding a poster that read: '2024 Kejriwal vs Modi'.
And netizens have been at loggerheads ever since for the debate is about AAP, which is restricted to Delhi, being pitted against a national party like the BJP.
One Twitter user said that AAP has the power just in one state. "So stop for now and chill," the netizen said.
Another user said, "With 7 seats in loksabha. Internal survey of 2024 released. Before that TRUMP VS Kejriwal."
Since 2013, it is to be noted that Kejriwal has been one of the key opposition leaders for the BJP as AAP prevented the nation's single largest party from forming government in New Delhi.
In 2014 Lok Sabha election, Kejriwal took on the then Prime Ministerial candidate Narendra Modi.
In 2015, Delhi Assembly election, Modi and Kejriwal launched no holds barred attacks on each other as the BJP and AAP engaged in an electoral fight. However, Kejriwal returned as Delhi CM with 67 of 70 seats.
In the capital, a total of 672 candidates are in the fray. Among them, 593 are male and 79 female candidates.
As much as 62.59% voter turnout was recorded in Delhi on February 8, when the elections were held in a single-phase.
Most of the exit polls predicted that Arvind Kejriwal-led AAP will retain power, winning two-thirds seats while some have even predicted three-fourth majority in the 70-member Assembly.
Last Updated Feb 11, 2020, 11:51 AM IST