Delhi election 2020: State to go to polls on February 8; counting of votes on February 11
The Assembly election in Delhi will be held on February 8 and counting of votes will take place on February 11, Chief Election Commissioner of India Sunil Arora stated. A category of absentee voters has been introduced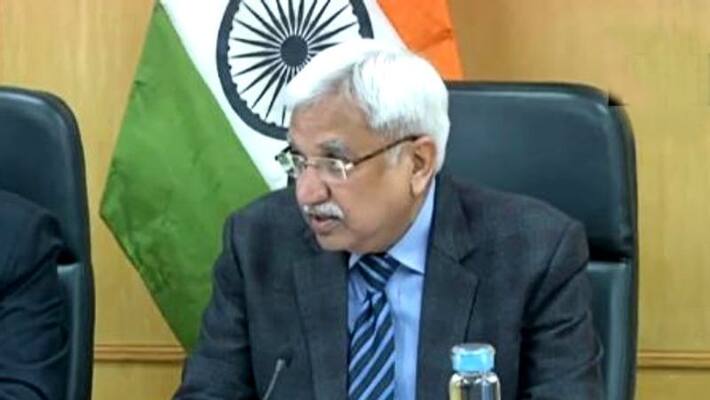 Chief Election Commissioner of India Sunil Arora in a press conference said the Delhi Assembly Elections will be held on February 8. The counting of votes will take place on February 11.
With this announcement, the model code of conduct comes into effect in the state.
For the first time a system of absentee voters is being introduced, Arora said, adding that those who may have to absent themselves from polling due to their inability to make it to the polling station may cast their vote through postal ballot.
In addition to these, there will be pick-up and drop facilities arranged for senior citizens and the differently abled.
Notification date is set as January 14. The last day of notification is January 21. Scrutiny of nominations will take place on January 22 and the last day for withdrawal of nominations is January 24, Arora stated.
Arora also stated that no state-specific scheme should be introduced in the Union Budget and the Budget highlights should not be used during campaigning.
The Election Commission has published the final electoral list, in which 1.46 crore voters are eligible to vote. A total of 1,46,92,136 voters in Delhi including 80.55 lakh males and 66.35 lakh females are expected to cast their vote in 13,750 polling stations.
About 90,000 officials will be deployed for smooth conduct of polling, Sunil Arora.  
The 70-member Delhi Assembly term will end on February 22. A new House has to be constituted before February 22
Triangular fight:
Three parties that are in the fray these elections are the Arvind Kejriwal-led Aam Aadmi Party, Bharatiya Janata Party, and the Indian National Congress.
February 2015:
The Aam Aadmi Party (AAP) came to power in Delhi in February 2015 by sweeping 67 of the 70 Assembly seats with BJP winning the remaining 3 seats.
Last Updated Jan 6, 2020, 4:04 PM IST