Congress govt in Karnataka to remove Class 10 book chapter on RSS founder Hedgewar?
If murmurs from the Congress party lawmakers and media reports are to be believed, a chapter on Hedgewar in the Class 10 Kannada textbook, which was introduced by the previous BJP government, will be removed for the upcoming academic year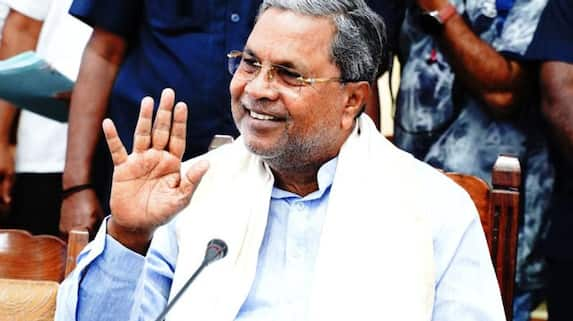 The Karnataka government has planned a revamp of the school textbook, which is bound to trigger a new round of slugfest between the ruling Congress and the Opposition Bharatiya Janata Party. The government is considering removing the lesson on RSS founder Keshav Baliram Hedgewar. The decision was reportedly taken at a meeting on educational reforms in Bengaluru which was attended by Chief Minister Siddaramaiah and School Education Minister Madhu Bangarappa. 
According to reports, a chapter on Hedgewar in the Class 10 Kannada textbook will be dropped this academic year. The chapter had been included in the state syllabus by the previous BJP government. 
Kerala man accused of killing his 4-year-old daughter attempts suicide in jail
On Friday, a Congress MLC said that the Congress party will make sure that wherever the ideology of Sangh Parivar or the BJP has been inserted, it will be removed. Terming Hedgewar as a 'fake freedom fighter', Congress MLC B K Hariprasad said: "The Congress government will not approve the inclusion of life stories of individuals like Hedgewar, the founder of RSS."
The decision comes weeks after a coalition of educators and school associations in Karnataka has appealed to the newly formed government to reverse the changes made to the state syllabus textbooks by the previous BJP regime.
During a meeting with Chief Minister Siddaramaiah, Professor VP Niranjan Aradhya, who heads the Universalisation of Education at the National Law School of India (NLSI) in Bengaluru, proposed that the altered chapters in the newly printed textbooks, which have already been distributed for the 2023-24 academic year, could be excluded from teaching and evaluation.
Priyanka Gandhi not to contest in Lok Sabha elections 2024?
Last year, the state faced a significant controversy when the BJP government revised the textbooks, incorporating a speech by Hedgewar into the Class X curriculum. The revised textbooks also omitted literary works such as AN Murthi Rao's 'Vyaghrageethe,' P Lankesh's 'Mruga Mattu Sundari,' and Sara Aboobacker's 'Yuddha.' 
Additionally, the works of Mudnakudu Chinnaswamy and HS Shivaprakash were deleted by the revision committee chaired by Rohith Chakrathirtha. The Congress party strongly opposed these changes, referring to them as the saffronisation of education.
Last Updated Jun 9, 2023, 1:14 PM IST