Centre to sell Air India, Bharat Petroleum by March 2020: Nirmala Sitharaman
Finance minister Nirmala Sitharaman stated that the measure to sell Air India and BPCL is necessary for the government to meet its disinvestment target of Rs 1 trillion for this year.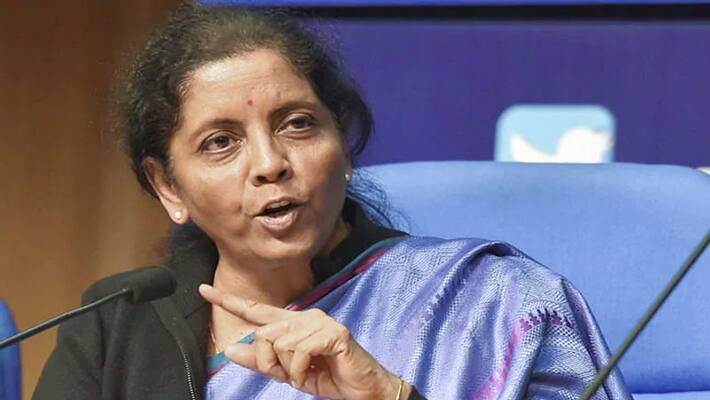 New Delhi: The government would complete the process of selling off Air India and Bharat Petroleum Corporation Limited (BPCL) by the end of March 2020, according to finance minister Nirmala Sitharaman.
Sitharaman also said that many investors have shown interest in buying Air India.
Reports quoted Nirmala Sitharaman as saying, "We are moving on both with the expectation that we can complete them this year. The ground realities will play out."
Sitharaman stated that the measure is necessary for the government to meet its disinvestment target of Rs 1 trillion for this year. This is the reason behind selling Air India as well as BPCL.
The government had decided to sell Air India earlier too but did not go ahead with its plan as there were not many takers for the same.
Sitharaman also stated that "The government took measures to reverse the economic slowdown at the right time and several sectors are coming out of distress."
Sitharaman is expecting revival of GST collections after improvement in sales.
Supreme Court's recent verdict on Essar Steel has strengthened the constitutional and legal strength of the Insolvency and Bankruptcy Code, 2016 (IBC law) and it would have a significant impact on the balance sheets of banks in the next quarter, said Sitharaman.
The Supreme Court had ordered that Arcelor Mittal's Rs 42,000-crore offer be distributed according to the resolution plan approved by the CoC in October last year, implying 92% of secured financial creditors' claims being settled. This was a victory for lenders.
"If consumer confidence is not on the way to being restored, why would you think that such an amount would have gone out as loans during the two outreach programmes started by banks? And, it is all over the country," Sitharaman was quoted as saying.
Last Updated Nov 17, 2019, 5:13 PM IST