CAA protests: Kamal Haasan backs Jamia students, says democracy in grave danger
Actor-turned-politician Kamal Haasan on Tuesday said that he and his party (Makkal Needhi Maiam) would come out in support of the students who were bothered about Citizenship Amendment Act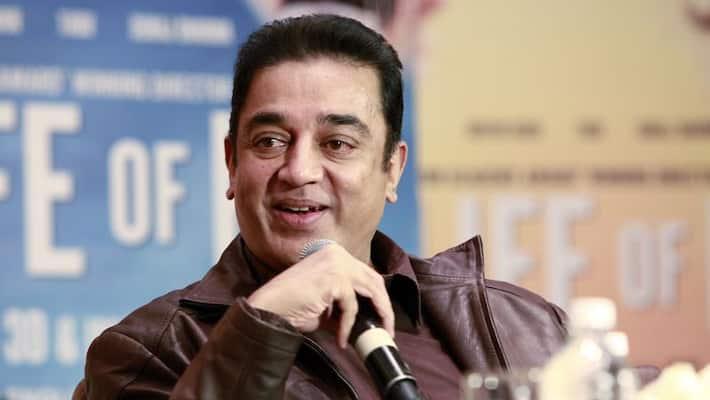 Chennai: Kollywood actor Kamal Haasan on Tuesday (December 17) called for a press conference and said that he and his party, Makkal Needhi Maiam (MNM) are in support of the students of Jamia. 
The actor-turned-politician also slammed Prime Minister Narendra Modi and said that democracy is in grave danger.
Addressing the media about police action at Jamia Millia Islamia (JMI) and AMU, Kamal Haasan said, "The young would have to be politically aware, and they should ask questions. If their questions are avoided, then democracy is in danger."
The actor's comments came to light after Delhi Police registered two FIRs about property damage and riots in connection with the violence that erupted during the protest against Citizenship Amendment Act in Jamia Nagar, Delhi on Sunday.
Several students of JMI University were seen leaving the campus with their luggage as the varsity was closed till January 5 owing to the recent violent protests.
Some students also protested at the gate of the University demanding action against Delhi Police for their alleged 'crackdown' on protesters.
On Tuesday morning, the Delhi Police claimed that they had used tear gas to deal with violence during the protests in Delhi on Sunday and no bullet was fired.
"The police has only used tear gas to disperse the violent mob, which was pelting stones and committing arson. The police fired no gunshots. If anybody has received gunshot injuries, then we will investigate to find out who is responsible behind it," deputy commissioner of police (DCP) South-East Delhi, Chinmoy Biswal told media.
Last Updated Dec 17, 2019, 12:54 PM IST