Balakot airstrikes: India's reaction was appropriate, says former US NSA John Bolton
Former US National Security Advisor (NSA) John Bolton has said the Balakot airstrikes by IAF was a crisis well handled by the Indian side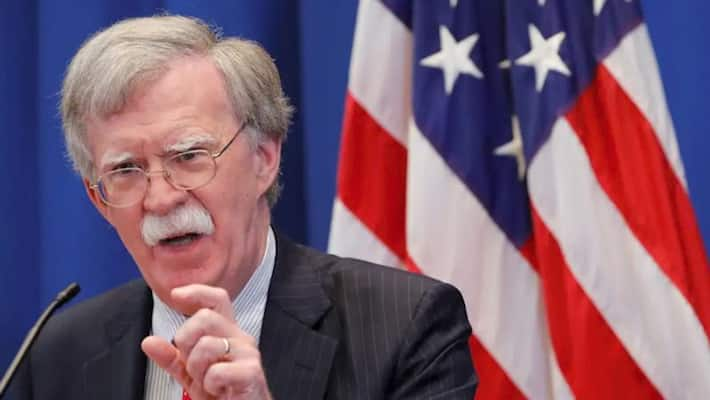 New Delhi: Lauding the Indian government for the way it handled the Balakot airstrikes, former US National Security Advisor (NSA) John Bolton said it was a crisis well handled by the Indian side.
Bolton, who recently released his book 'The Room Where it Happened', in an interview with India Today, said that during the India-Pakistan crisis in 2019, India showed restraint and acted in a balanced way.
His book mentions the Balakot airstrikes conducted by the Indian Air Force (IAF) in February last year.
When asked why he did not write about it in detail, Bolton said US President Donald Trump, him and other officials of the US government were caught up with a meeting with North Korea.
In this regard, he told India Today, "This was potentially a very significant military confrontation, very risky behaviour on the Pakistani side. The US spoke to India as it is a part of expanding and deepening bilateral US-India relationship. We have many common threads. We have some issues which need to be resolved between the US and India, but there's no underestimating the stronger India-US connection."
About America's intelligence on the issue, he said, "I won't get into what the US intelligence revealed to us of course, but the US authority had a very good conversation with his counterpart. We came away from the crisis feeling that the Indian side had exercised appropriate kind of restraint and it was a real incentive for deepening communication in the future crisis. If we are prepared for it, there are chances that it can be resolved more easily."
On US reaction when IAF reported casualties, Bolton said, "We were pleased by the way the crisis played up and the restraint showed by the Indian side and that it was resolved peacefully. We had a similar conversation with the Pakistani side. These things have different versions depending on what capital city you are sitting in. But it showed something of the enhanced communication with New Delhi in particular."
Last Updated Jul 4, 2020, 1:52 PM IST