Ayodhya's Ram Temple: Over 3,000 candidates apply for priests' posts; here's how final 20 will be selected
The 200 candidates selected are facing interviews that are going on at Karsevak Puram, the Vishva Hindu Parishad's (VHP) headquarters in Ayodhya. The selected candidates will be appointed as priests and deployed in different posts after six months of residential training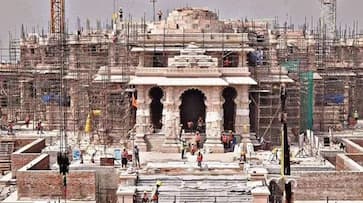 At least 3,000 candidates applied for posts of priests at the Ram temple in Ayodhya after the Ram Mandir Teerth Kshetra Trust advertised vacancies, an official said. Based on their merit, 200 of these individuals were chosen for interviews, according to a trust representative. Interviews for the 200 chosen applicants are now taking place at the Vishva Hindu Parishad (VHP) headquarters in Ayodhya, at Karsevak Puram.
The interviews are being conducted by a three-person panel consisting of Ayodhya mahants Mithilesh Nandini Sharan and Satyanarayan Das, and Hindu preacher Jaykant Mishra from Vrindavan. The trust will choose twenty applicants.
Also Read | Mumbai Police arrests man for death threats to PM Modi, UP CM Yogi Adityanath; check details
After receiving residential training for six months, the chosen applicants will be appointed as priests and assigned to various positions. The trust treasurer, Govind Dev Giri, stated that those who are not chosen will still attend the programme and get certificates. He also said that they will have the opportunity to be summoned for any future priestly positions that may become available.
Giri further added, "What is 'Sandhya Vandan' , what are its procedures and what are the 'mantras' for this worship? What are the 'mantras' for worshipping Lord Ram and what are 'karma kand' for this? ... all these types of questions were asked to the candidates who had come for the interview."
The training will be based on the religious syllabus prepared by top seers. During the training, the candidates will get free fooding and lodging and given Rs 2,000 as stipend, he added.
Rajasthan Election 2023: Congress releases party manifesto, vows seven game-changing 'guarantees'
Last Updated Nov 21, 2023, 2:10 PM IST