Handwara row: J&K to clamp down on rumour-mongering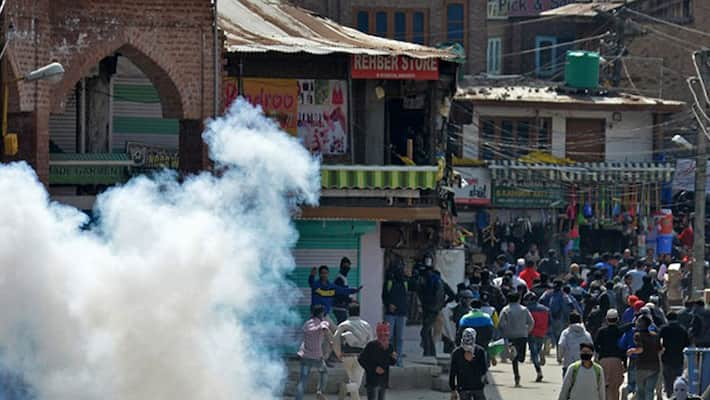 Srinagar: As unrest continues in Kashmir, authorities decided to clamp down on rumour-mongering by directing social media groups disseminating "news" to obtain prior permission from district administration since these are believed to be used to spread wrong messages.
Divisional Commissioner (Kashmir) Asgar Hassan Samoon, while reviewing law and order situation in the valley, also sought cooperation of telecom operators in keeping a check on rumour-mongers.
Samoon "directed the operators of social media news agencies to obtain proper permission from the concerned Deputy Commissioners for posting news on social media news groups along with sources," an official spokesman said.
He said action will be taken against the violators. Sources explained that certain social media groups are being used in Kashmir to disseminate messages in the form of "news", which are many a time wrong and misleading and help fuel trouble in the valley.
Samoon asked Information Department to involve media fraternity to help in monitoring of the "news" posted on the social media.
The Divisional Commissioner also directed the Deputy Commissioners and District Superintendents of Police to have close liaison with the prominent citizens and civil society members of their respective districts so that administration can handle law and order situation in better way and avoid any untoward incident.
He also emphasised the need for strict adherence to the Standard Operating Procedures (SOPs).
He also impressed upon all the DCs and SPs to ensure efficient and better public services to the people in their respective jurisdictions and redress public grievances in a time-bound manner.
Last Updated Mar 31, 2018, 6:32 PM IST