After Sujith Wilson in Tamil Nadu, five-year-old girl falls into borewell in Haryana
A 5-year-old girl in Haryana fell into the borewell belonging to her family while playing in the fields on Sunday (November 3)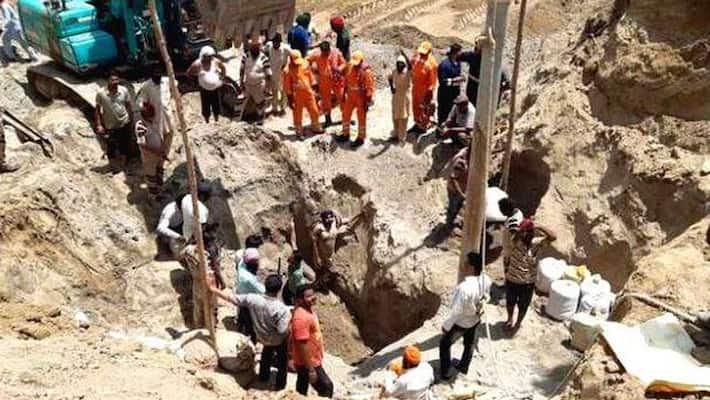 Chandigarh: A 5-year-old girl fell into a 50-feet-deep borewell in Harsinghpura village in Haryana's Karnal district. Rescue operation is on to pull her out, police said on Monday (November 4).
She fell into the borewell belonging to her family while playing in the fields on Sunday (November 3) in Gharaunda area, a police official said.
Also read: Tamil Nadu: Parents watch Sujith Wilson's rescue operation; same time daughter drowns in tub
After her family realised that she was missing, they launched a search for the child, but then found that she had fallen into the borewell, he said. The district administration and the police were informed and a rescue operation was launched. Later, the NDRF was also informed, the official said.
Oxygen is being supplied inside the borewell and the rescuers are using a camera to check on the child through which they saw her foot. An audio recording of her parents' voice was also played to give her a sense of security, the police said.
Also read: #RIPSujith: Edappadi Palaniswami to Rajinikanth, Tamil Nadu netas offer condolences
On October 25, a two-year-old boy Sujith fell into a borewell while playing near his house at about 5:30 pm in Tamil Nadu. Later, he slipped further down into the borewell, with an official stating that Wilson was stuck at a depth of 88 feet. After 80 hours, he was found dead in the wee hours.
More than six crews from the NDRF, as well as the State Disaster Response Force (SDRF), were deployed to rescue the two-year-old.
Last Updated Nov 4, 2019, 12:19 PM IST