Activist receives threats from former Bengaluru corporator over RTI application
Bengaluru's NR Ramesh, husband of Yediyur corporator Poornima and a former corporator himself, got to know about an RTI application about his area even before the concerned officials could respond to it.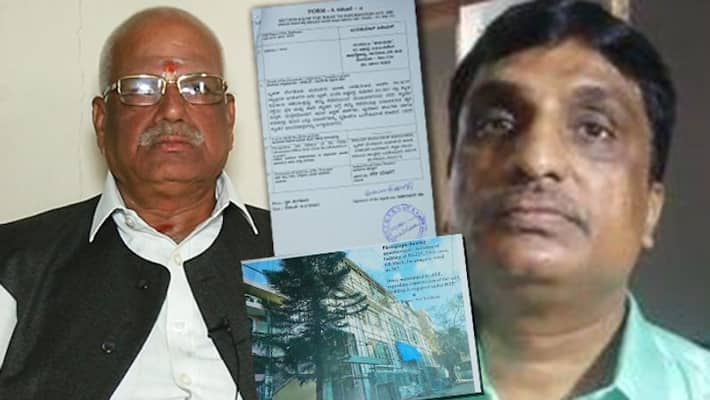 Bengaluru: NR Ramesh is a known face in Bengaluru's BJP unit. He has often hit the headlines for his scathing remarks on the opposition, revealing corruption in Bruhat Bengaluru Mahanagara Palike (BBMP) and taking it head on. However, the man who looks like a crusader is a black sheep himself. That's what RTI activist Jayakumar Hiremat's experience portrays.
Hiremath from Nagarabhavi had filed an RTI application with Assistant Executive Engineer (AEE), Bruhat Bengaluru Mahanagara Palike (BBMP), Banashankari sub-division, south zone, asking the official to provide information on several works taken up in Yediyur.  
On January 14, he requested for certified copies of bills and work orders issued to contractors and also the number of buildings coming up, with sanctions of their building plans; structural plan of those coming up in front of Yediyur lake, details of Atal Bihari Vajpayee stadium, and other buildings under construction in Yediyur ward 167.
However, he was shocked when he received a call from NR Ramesh who claimed to be a BJP spokesperson on January 20 at 4.27 pm. Hiremath alleged that the phone call lasted for 2.12 minutes in which Ramesh allegedly threatened the applicant. Talking to Asianet Newsable, Hiremath recollected the timeline of events that unfolded that day.  
"
When we tried contacting former corporator NR Ramesh, he remained unavailable to comment.
Hiremath wants to know who gave information to NR Ramesh about his RTI application. Moreover, he said such acts can't deter him and he will not easily budge. He also added that NR Ramesh can't intimidate an RTI applicant and such acts will not stop him. Hiremath is determined to appeal to the court in case the sought information is not provided to him.  
Last Updated Jan 30, 2020, 4:19 PM IST