3 killed as police open fire at protestors in Kashmir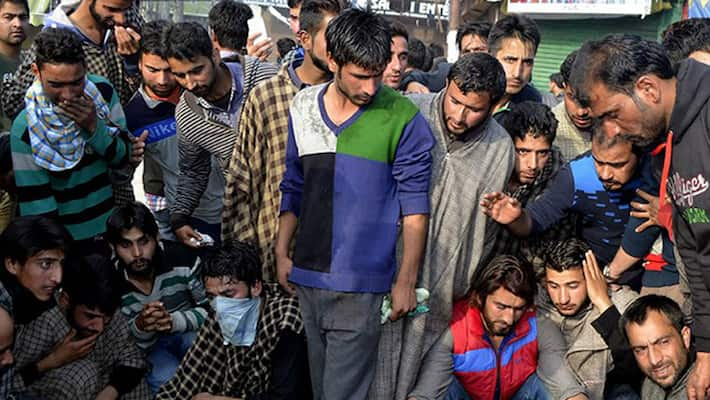 Three people were killed as security forces opened fire at protesters in Handwara, Kashmir, over the alleged molestation of a girl by security forces. 
A woman, who was injured when security forces opened fire in Handwara town of north Kashmir to quell a stone-pelting mob, succumbed at a hospital, taking the death toll in the incident to three. Raja Begum (55) of Langate succumbed to injuries at SKIMS Hospital here in the wee hours, a police official said. He said four others injured in the incident were undergoing treatment at various hospitals.
Two youth were also killed yesterday in the firing by the army on protestors in Handwara town. 
The protests erupted in Handwara town of Kupwara district, following allegations that a girl student, on her way home, was molested by soldiers posted in an army picket in the town,
official sources said.

They said the protestors pelted stones at the army bunker to which the security forces retailed by firing. Two youth -- Iqbal Ahmad and Nayeem Bhat -- were killed
in the firing, the sources said, adding a woman was also critically injured in the incident.

The  Army has expressed regret over the loss of life in the and initiated an inquiry into the incident. "Army deeply regrets the unfortunate loss of life.The
matter will be investigated and anybody found guilty, will be dealt as per the law," an army official said. 
Last Updated Mar 31, 2018, 6:43 PM IST