255 eminent citizens write to President Droupadi Murmu, CJI; seek 'decisive action' against 'NewsClick'
A collective of 255 eminent citizens has penned a letter to President Droupadi Murmu and Chief Justice of India DY Chandrachud, urging for measures to be taken against NewsClick. The fact that an India-based website is actively serving China's interests raises concerns, distress, and anger, they said.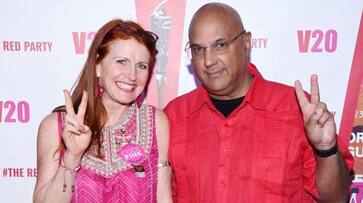 A total of 255 eminent citizens have written to President Droupadi Murmu and Chief Justice of India DY Chandrachud, seeking action against NewsClick, which was named in an investigation by The New York Times as an organisation funded by millionaire Neville Roy Singham, at the behest of China. They stated that they were 'deeply pained' by the anti-India agenda originating from fake news peddlers and vested lobbies.
In their open letter, the eminent citizens said: "It is high time that this manufactured consensus of anti-national, antidemocratic, and ironically anti-free press agenda is exposed and redressed. We are respectfully writing this letter to request you to direct the Union Government to initiate an enquiry forthwith, at the highest levels, to ascertain the full extent of this anti-India conspiracy and thereby bring these enemy agents to justice. No country in the world is indulgent towards treacherous conduct and neither should our Motherland."
While reiterating the need to check forces which are spreading misinformation and trying to interfere with our democratic processes at the behest of foreign powers, the group asked, "Can we allow such forces to let the voice of reason, of patriotism, of integrity be muffled for petty agendas? The news media portal, NewsClick, notorious for peddling fake narratives, has been found guilty of questionable links to a country openly inimical to India's interest, China. The first reason for our anger is that we are giving too wide a leverage to all kinds of inimical forces under the garb of 'free press'. What such immunity which is not founded upon any law does is that it not only harms the national interest but also opens the door for tarring those legitimate organs of media who should unquestionably be free."
Read the full letter below
The open letter has been signed by eminent citizens like former Ambassador Anil Triguniyat, former NIA Director Yogesh Chander Modi, former UP DGP Vikram Singh and former Kerala DGP TP Senkumar.
They recalled how the raids conducted at the premises of NewsClick had uncovered a series of concerning email exchanges with links to the Chinese Communist Party (CCP). What makes these exchanges alarming is the involvement of not just journalists but also senior members of Indian political parties who hold sway over state power, they said.
Further, the letter brought to the President's attention that substantial sums of money had been paid to certain journalists who played a complicit role. Those who are ostensibly advocating for press freedom turned a blind eye to the truth, even when our national agencies uncovered evidence of surrogate funding from the CCP to shape a 'media narrative' directly aligned with Beijing's interests, the letter said.
According to the eminent citizens, another disconcerting aspect is that Indian taxpayers were being manipulated by fabricated news and subterfuge orchestrated by China. The fact that an India-based website is actively serving China's interests raises concerns, distress, and anger, they said.
They highlighted how certain entities were paid to construct a media narrative in India are aligned with saving China's reputation amidst the COVID-19 pandemic and portraying India unfavourably in comparison. This manipulation extends to the aftermath of the Galwan clashes, where these media outlets were involved in building a pro-China narrative, despite the widely recognized conduct of China, they noted.
Stating that the email exchanges further expose a shocking degree of treachery, the eminent personalities said that these media houses and their paid agents, masquerading as journalists, were collaborating with a Chinese agent to alter world maps to depict undisputed Indian territory as either disputed or part of China!
They claimed that NewsClick has had the audacity to label India's elected government as fascist while being financially tied to China. What's more alarming is the endorsement from Indian opposition parties on social media, with senior party spokespeople showing support, they said, adding that political leaders from India are associated with an NGO that funded NewsClick, highlighting a disturbing conspiracy.
The group highlighted how despite the nexus being exposed by an unbiased, third-party international publication -- the New York Times (NYT) -- certain pseudo-liberal factions have continued to protest. This propaganda mechanism, comprising select journalists, specific media outlets, businesses, and NGOs, is systematically targeting our nation's democratic fabric, they said. 
These paid media entities have been instrumental in crafting false narratives, ranging from sowing discord between communities to whitewashing a nation responsible for our soldiers' sacrifice, they said, adding that tactics involve turning terrorists into activists, activists into patriots, and patriots into traitors.
The complete list of signatories is given below
Last Updated Aug 11, 2023, 6:32 PM IST