Independence Day 2020: 10 contemporary structures that celebrate India's various identities
In celebration of India's Independence Day, we are putting together a gallery of ten contemporary buildings that have shaped India's architectural landscape, from residential buildings to giant institutions and public buildings.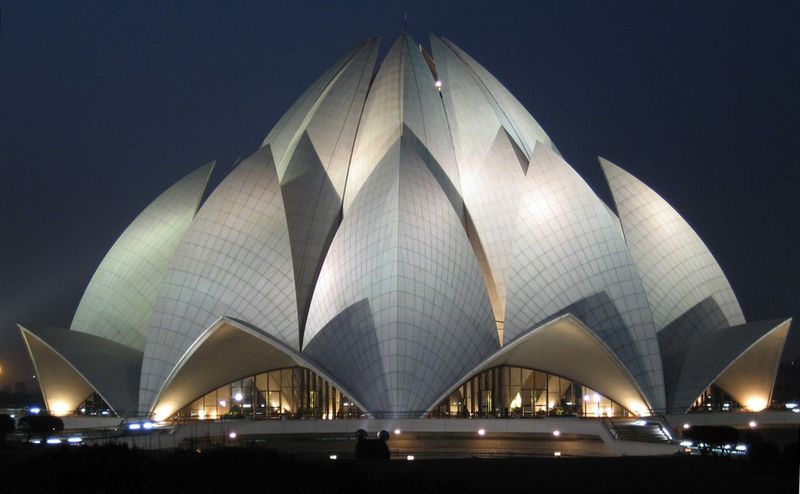 Lotus Temple: Designed by Iranian-American architect Fariborz Sahba is located in New Delhi and is a Bahá'í House of Worship that was completed in 1986. The building is notable for its flower-like shape and serves as the Mother Temple of the Indian subcontinent. The building made of white marble is composed of 27 free-standing marble-clad 'petals' arranged in clusters of three to form nine sides, with nine doors opening onto a central hall with height of slightly over 40 metre and a capacity of 2,500 people.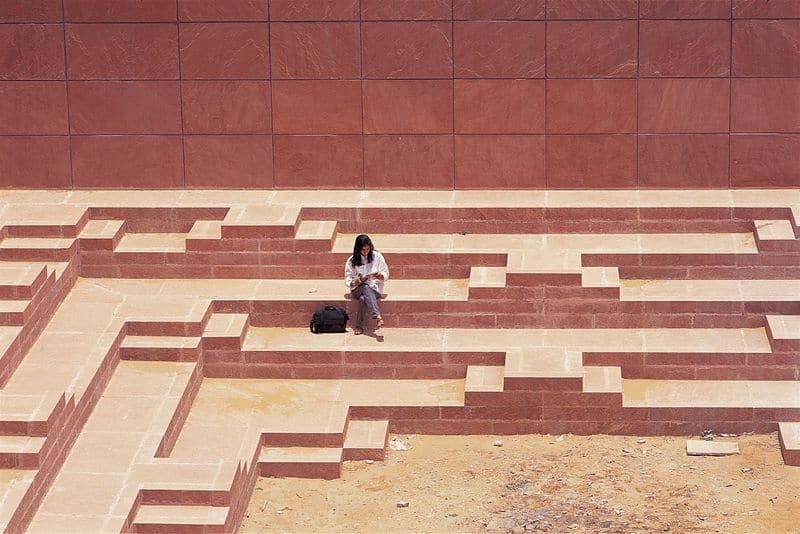 Jawahar Kala Kendra, Jaipur, Rajasthan: The Jawahar Kala Kendra is a multi-arts centre located in Jaipur and designed by award-winning Indian architect Charles Correa in 1986. The building was completed in 1991 and commissioned by the Rajasthan government with the purpose of preserving Rajasthani arts and crafts. The centre is made up of eight blocks housing museums, an amphitheatre, an auditorium, library, arts rooms, a cafeteria, a small hostel and an art-studio. It also includes two permanent art galleries.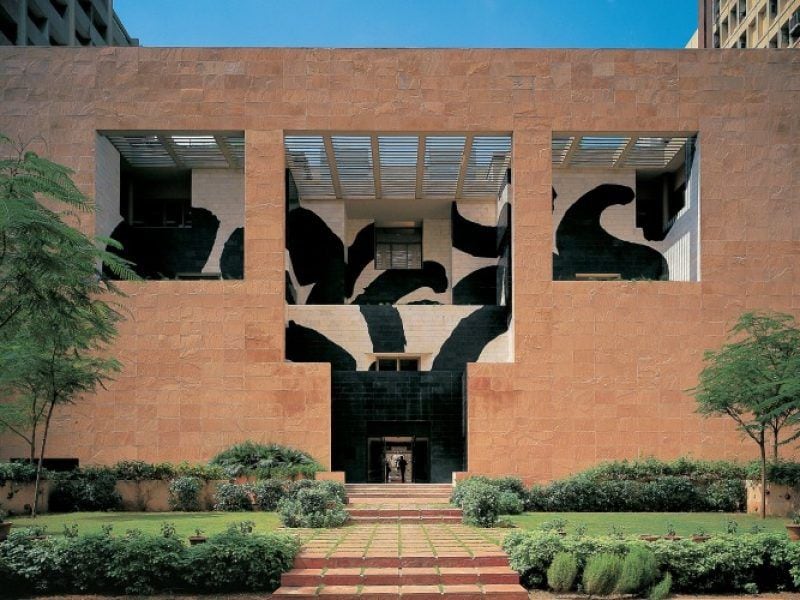 The British Council, Delhi: Also designed by Charles Correa, The British Council building in Delhi expresses the three basic cultural identities that have shaped contemporary India. To represent this, Correa created a series of three courtyards that symbolise the three focal points that stand for the world centre in Hindu, Muslim and European cultures. The main facade depicts a mural by Howard Hodgkins, made of white makrana marble and black cuddapah stone.
The Light Box Restroom, Mumbai: The light box restroom designed by Indian architect Rohan Chavan is a restroom for women containing toilet blocks, as well as acting as a typical social space for women to interact. The design has been conceptualised around a tree to integrate nature and the built environment as well as a means of protecting against India's hotter climate, with a transparent cover protecting the structure from rain. Made up of four blocks, the structure has two toilets with a common washbasin and the other end has a nursing room and a handicapped toilet as well as one for senior citizens.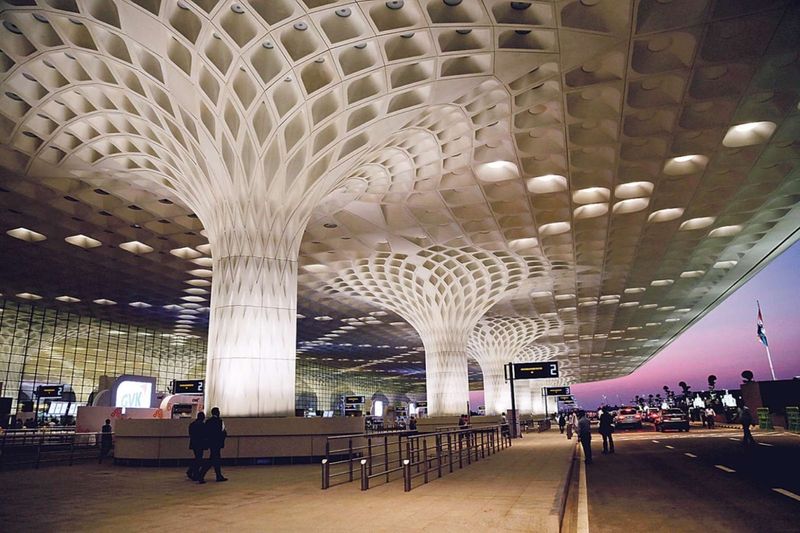 Chhatrapati Shivaji International Airport, Mumbai: Designed by Skidmore, Owings and Merrill (SOM), the Chhatrapati Shivaji International Airport is inspired by the form of traditional Indian pavilions. The four-story terminal stacks a grand "headhouse," or central processing podium, on top of highly adaptable and modular concourses below. As well as celebrating a new global, high-tech identity for Mumbai, the structure is imbued with responses to the local setting, history, and culture. Gracious curbside drop-off zones designed for large parties of accompanying well-wishers accommodate traditional Indian arrival and departure ceremonies.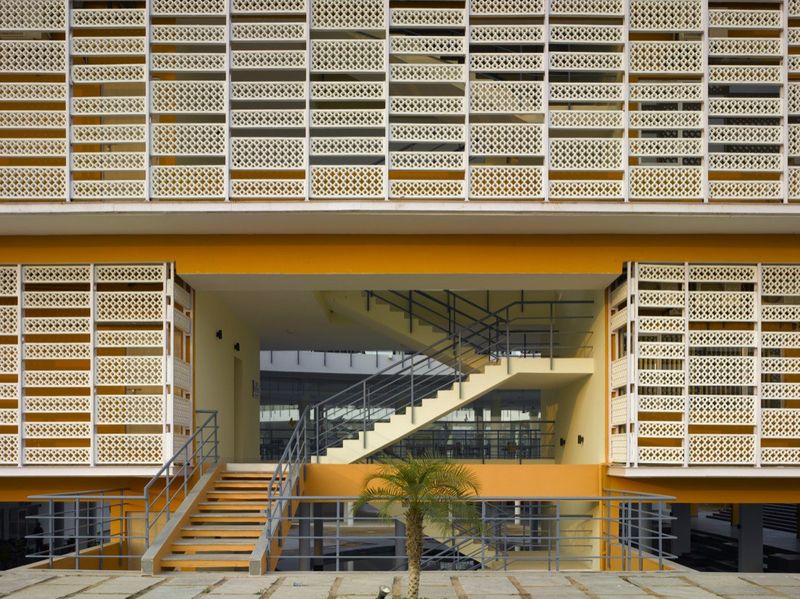 Pearl Academy of Fashion, Jaipur: Designed by Indian architecture firm Morphogenesis, the structure fuses old-school building techniques with modern design, as well as implementing energy efficiency as its core principle. The architects developed two passive-cooling control methods to keep workspaces and courtyards cool. Fed by recycled water from the on-site sewage treatment plant, the well creates a cooler microclimate through evaporation. The second control method is the use of a traditional Rajasthani architectural motif calledthe 'jaali' (or jali), which is a stone screen. In this building, the screen is used as a thermal skin between the building and the surroundings. A 4-foot gap between the screen and outdoor wall of the classrooms reduces direct heat gain.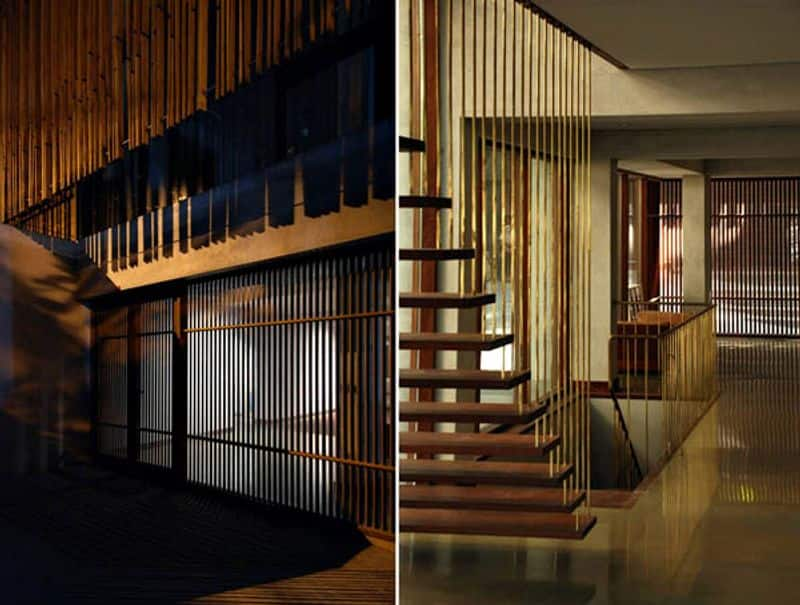 House on Pali Hill, Mumbai: Designed by Studio Mumbai, the project was built by stripping down an existing house, exposing its concrete frame to the surrounding trees. It sits protected inside layers of glass, wooden screens, planted trellises and curtains providing grades of privacy and enclosure within the urban environment. India has some of the world's lushest landscapes, and the architects used this factor of the Indian landscape to shape the design of this house on Pali Hill.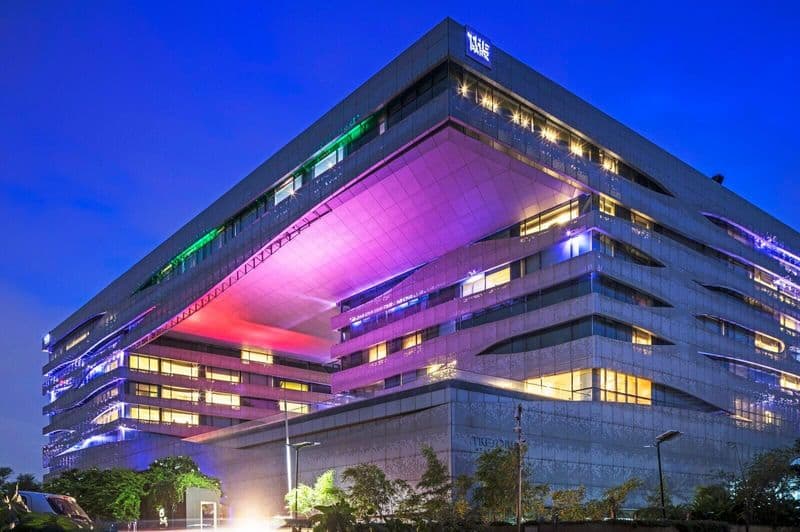 The Park Hotel, Hyderabad: Being the first LEED Gold certified hotel in India, The Park Hotel Hyderabad was designed by SOM, offering a 270-room hotel. Its modern and sustainable design combines local craft traditions and is influenced by the region's reputation as a centre for the design and production of gemstones and textiles.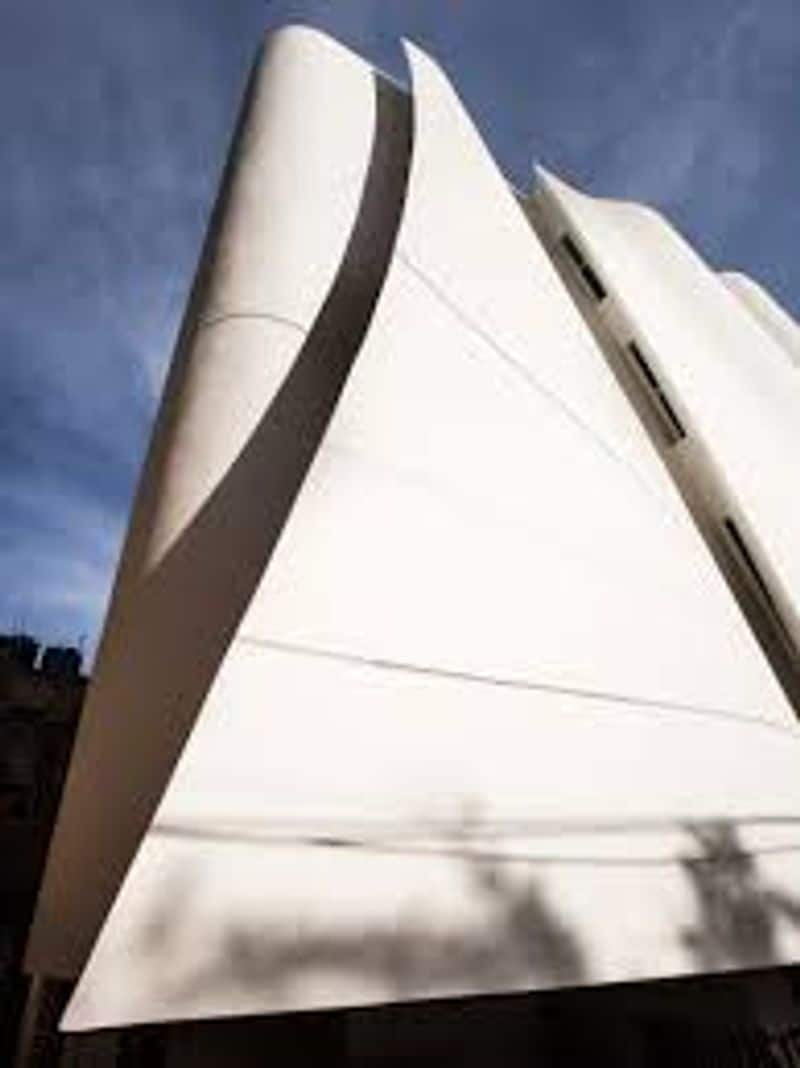 KYMF clinic, Bengaluru: Cadence Architects built a 30-bed dialysis centre in Bengaluru, adjacent to the ancient South Indian Temple, revered by the neighbourhood for its architectural presence and religious value. The building façade is formulated by surfaces built out of brick. The slivers between the bellowing shells allow light to permeate into the building only to create a spatial and visual feel that is as divine as the temple outside.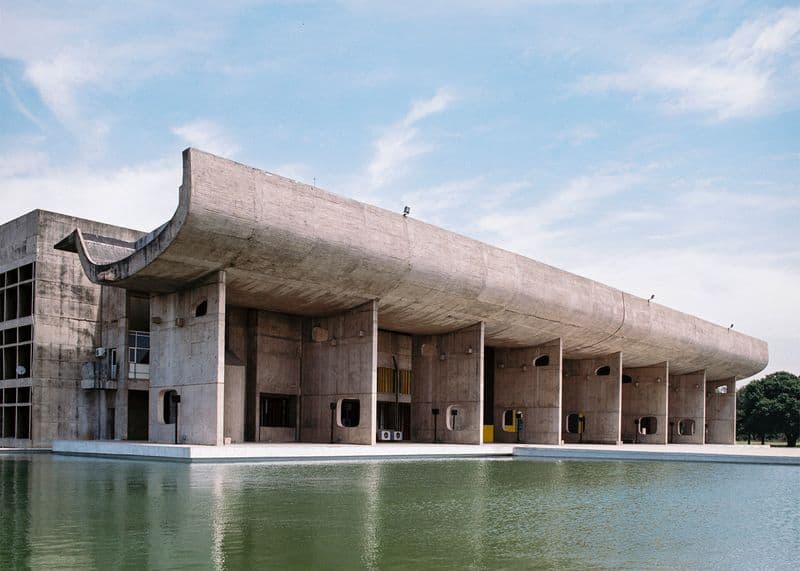 Capitol Complex, Chandigarh: Although this project doesn't fall under "contemporary architecture", we couldn't resist adding Le Corbusier's Capitol Complex in Chandigarh, which is now a UNESCO World Heritage Site. It is made up of three concrete buildings: The Palace of Assembly or Legislative Assembly, the Secretariat, and the High Court. The Secretariat is the largest of the structures and houses the headquarters of both the Punjab and Haryana governments. It is 250 metres long and comprises eight storeys of rough-cast concrete.