Google working on smart tracker similar to Apple's AirTag: Report
Google is working on a smart tracker codenamed 'Grogu' similar to Apple's AirTag, Android researcher Kuba Wojciechowski said. Currently in development by the Nest team, Grogu may come in a variety of colors and will have a built-in speaker.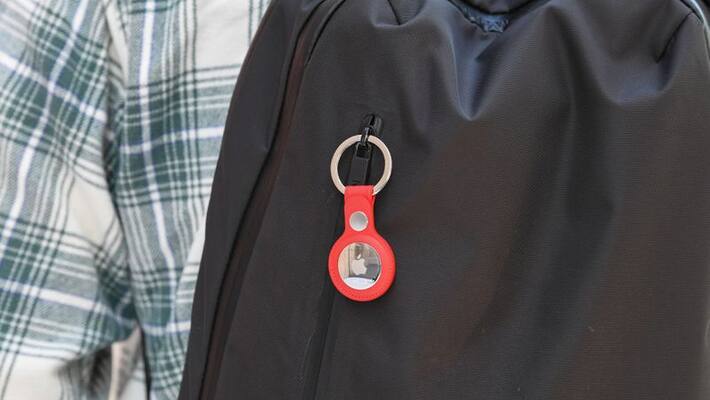 Apple introduced AirTag, a tiny, unnoticeable bluetooth-enabled tracking gadget that can be slipped into items like backpacks, wallets, keychains, etc., more than a year and a half ago. Now, it appears as though Google has made the decision to challenge Apple, as it is said to be developing its own tracker, code-named "Grogu," which is a reference to "The Mandalorian."
According to Kuba Wojciechowski via SamMobile, Google's smart tracker is anticipated to function on a distributed tracking network similar to those used by Apple AirTag and Samsung SmartTag. The distributed tracking network may now be referred to by Google as the "Finder Network." The tracker is anticipated to operate using Bluetooth Low Energy (LE) and ultra-wideband (UWB) technologies.
Also Read | iPhone 14 available at LOWEST price ever on Flipkart! Know how to buy Apple smartphone
Grogu, Google's answer to AirTag, could have a speaker enabling audio-based tracking as well. Ultra-wideband (UWB) technology is also a feature of Google's premium Pixel series phones, including the Pixel 6 Pro and Pixel 7 Pro, but it hasn't been much used.
In terms of aesthetics, Google may turn to its own design language, which combines a minimalist build with the use of pastel colours, that it has used for its lineup of products, including the Pixel smartphones. As a result, it's likely that the Grogu tracker will come in a variety of vibrant colour options. On the other hand, Apple's AirTag is only offered in white.
There isn't much information available regarding Google's tracker right now, but as Google I/O 2023 draws near, we could see the firm disclose it there. It will then likely ship alongside the Pixel 8 series in the fall of 2023 or in 2024.
Also Read | iPhone 14, Samsung Galaxy S22, Google Pixel 7 & more: Check out top 5 deals during Amazon, Flipkart sale
Last Updated Jan 17, 2023, 8:31 PM IST