CONFIRMED! Samsung Galaxy Unpacked 2023 event in July; Here's what you can expect
Samsung Galaxy Unpacked 2023 event will take place at COEX in Samseong-dong, Gangnam. This is going to be the first time Samsung will host its Galaxy Unpacked event in Korea. Here's what you can expect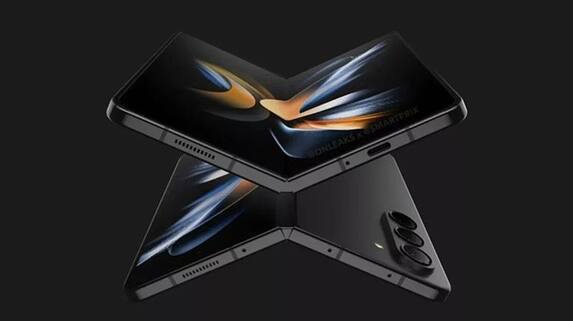 Samsung will launch its next generation foldable devices, presumably the Galaxy Z Fold 5 and Galaxy Z Flip 5, at Galaxy Unpacked in late July 2023, the South Korean major announced. The Fold 5 and Flip 5 will be introduced in person in Seoul. This is going to be the first time Samsung will host its Galaxy Unpacked event in Korea.
The Galaxy Z Fold 5 and Galaxy Z Flip 5 are probably two of Samsung's most anticipated products this year. The Galaxy Z Fold 5 is likely to have an internal display of 7.6 inches and a cover screen of 6.2 inches. The foldable is believed to include an enhanced hinge mechanism that will make the gadget more robust, but it is also reported to have a gapless design. 
The Galaxy Z Flip 5 will, on the other hand, have a 3.4-inch cover display and a comparable water-drop hinge.
Also Read | 5 reasons why you should buy Samsung Galaxy F54 5G
According to rumours, the Fold 5 and Flip 5 will not be the only gadgets shown at the forthcoming Galaxy Unpacked. Samsung is also slated to release the Galaxy Tab S9 series, which will have three models: the Galaxy Tab S9, Tab S9 Plus, and Tab S9 Ultra. At the event, the Galaxy Watch 6 series is also likely to be presented. Finally, Samsung is anticipated to release new earphones, Galaxy Buds 3, to compete with Apple's AirPods. More information will be provided when it becomes available.
According to TM Roh, president and head of mobile experience (MX) business at Samsung Electronics, "hosting Unpacked in Seoul holds great significance both as it is a city that has become an emerging epicentre of innovation and culture as well as the foldable category."
Also Read | OnePlus 11 5G Marble Odyssey limited edition goes on sale in India
Last Updated Jun 7, 2023, 4:01 PM IST