What makes Allu Arjun drawn to Rajinikanth?
Allu Arjun may be a big star in Andhra Pradesh and Telangana, but that does not stop him from admiring Tamil superstar Rajnikanth. In an interview to a Tamil website, Arjun has talked about why he loves Rajini.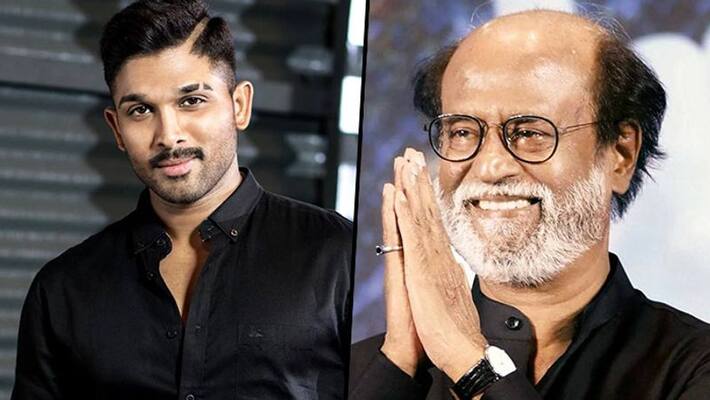 Bengaluru: Tollywood star Allu Arjun is one of the most-sought-after actors in the Telugu film industry. His videos always garner 1 million views on social media, but this superstar cannot stop talking about Tamil superstar Rajinikanth. 
In an interview to a Tamil Website, Allu Arjun said that everyone likes Rajinikanth sir and so does he. Arjun, referring to Rajini, said, "What makes you a super human is the fact that you are more human than others."
(To know what Allu Arjun says on Rajinikanth, watch from 07:58 to 0923)
Recalling Rajinikanth's journey from bus conductor to super star, Arjun said that he fell for Rajinikanth's humility.
The Telugu actor also said that he is a big fan of Tamil cinema and that he had recently watched Dhanush's Asuran. He lauded the efforts of director Vetrimaran for making such a film. 
It is interesting to know that the Telugu star is not from Andhra Pradesh or Telangana, but he hails from Chennai. Allu Arjun claimed that he spent half of his age in Chennai and has many school friends here. 
Last Updated Apr 2, 2020, 10:39 AM IST