Did Shah Rukh Khan consider alternative career after Zero's failure? Read more
Pathaan star Shah Rukh Khan claims he learnt to cook Italian food after deciding he needed an alternative career once the virus struck.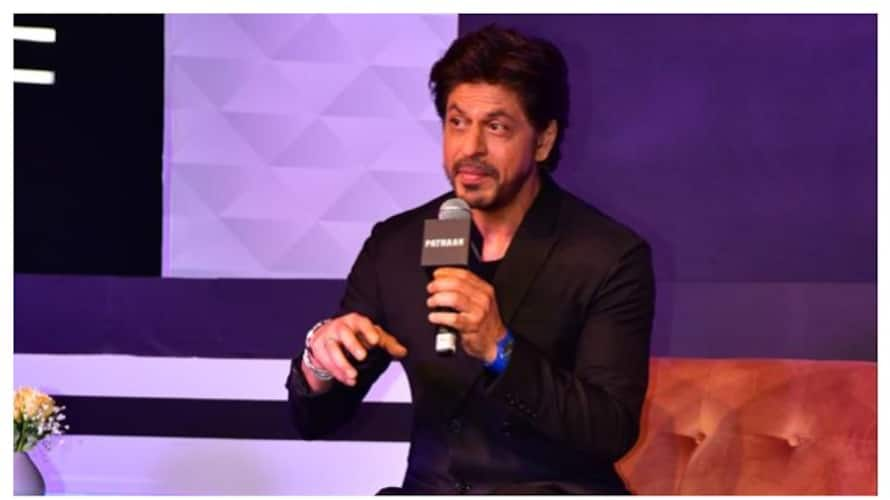 Shah Rukh Khan appeared before the media on Monday to celebrate the success of Pathaan. The film was a great commercial success, grossing over Rs 500 crores worldwide. During the press conference, the actor disclosed that if his films failed, he intended to start a new company and had considered starting a restaurant.
He shared, "During the pandemic, when things came to stand still, I finally got the time to slow down. The pandemic had some good parts as well as bad parts. I didn't work for two years, wanted to spend some time with the kids. I could see Aryan, Suhana and AbRam growing up and I could spend time with my family and friends."
Also Read: Pathaan stars candid moments: Shah Rukh Khan, Deepika Padukone and John Abraham greet media and fans
He added, "Another thing that came in my mind, is my last film Zero didn't work. And people were like, my films will not work anymore, so I thought of picking up alternate business. I also learnt how to cook, hoping that maybe I'd open a restaurant. I learnt to make Italian."
Also Read: Shah Rukh Khan in Pathaan 2? Here's what the superstar has to say
Shah Rukh Khan further stated that he is overjoyed with the reception of Pathaan and attributes it entirely to the audience. The actor also apologised for his previous lack of interaction with the media. "Somewhere, we're all on the same team," he continued. Film, television, and radio. Everyone has expressed such enthusiasm for the film. We are really appreciative. First, thank you to the audience and then to the media for your tremendous support of the picture, despite the fact that there may have been factors that may have impeded the film's successful release, despite all the odds and circumstances that arose."
Shah Rukh will be seen next in Jawaan, with Vijay Sethupathi and Nayanthara. He has Dunki with Taapsee Pannu as well.
Last Updated Jan 30, 2023, 8:18 PM IST