Travis Scott Concert: At least 8 dead due to crowd surge in Texas; several injured
Overcrowding at American rapper Travis Scott's live-in-concert has caused the deaths of at least eight people, leaving several others injured. The Houston police have cancelled the music festival after the mass casualty incident.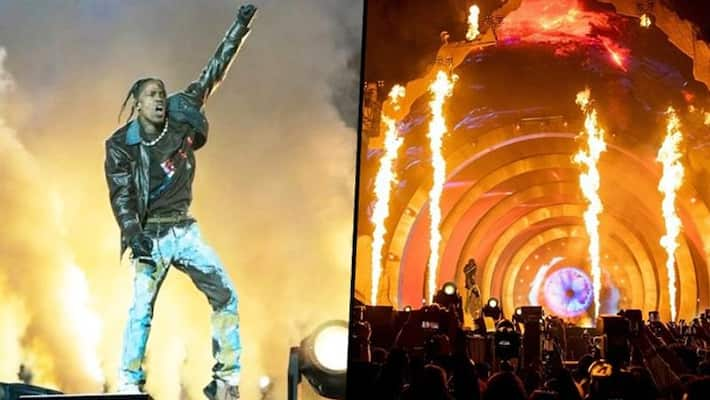 On Friday when American rapper Travis Scott was gearing up for his live-in-concert in Texas in the United States of America, little did he know that his concert would cause the deaths of his fans. At the Astroworld Music Festival on Friday night (US time) where the rapper was performing live, a total of eight people lost their lives while several others were injured.
According to authorities, the incident caused by 'overcrowding', took place around ( PM when the crow started to move towards the stage. Sooner, panic struck among, causing them injuries as people began to get out of the scene. This was also followed by people falling unconscious which further created panic among the attendees.
ALSO READ: Kylie Jenner, Travis Scott reunite for family outing with baby Stormi
While the officials confirmed the total fatalities to be eight, there were scores of people who were left injured. The reason for the deaths of these eight people has still not been confirmed and would be known only after a thorough medical examination is conducted. The official data also suggested that at least 17 patients were taken to a nearby hospital, out of which 11 people are reported to have a cardiac arrest.
Approximately 50,000 people were attending Scott's concert. During his live performance, there were several occasions where Scott stopped his act when he saw a distressed audience. He was still reported to be at the stage when the fatal event took place.
Furthermore, the Huston police are also looking at videos of the area in order to investigate the incident that has caused a mass casualty.
ALSO READ: Kylie Jenner, Travis Scott confirm second pregnancy; shares video showing Stormi kissing her mother's belly
The authorities have said that the music festival now stands cancelled and that it will not continue on Saturday. If official figures are to be believed, over 300 people were left injured at this festival, suffering from major injuries to minor bruises. The musical festival is Scott's property which he created in 2018. Scott, who has a baby with Kylie Jenner, has had six Grammy nominations in the past.
Last Updated Nov 6, 2021, 3:34 PM IST