TikTok banned: Rashami Desai to Amrita Rao, celebs react to ban of Chinese Apps
Several celebrities of the TV and the film industry have lauded the government's move to ban the Chinese app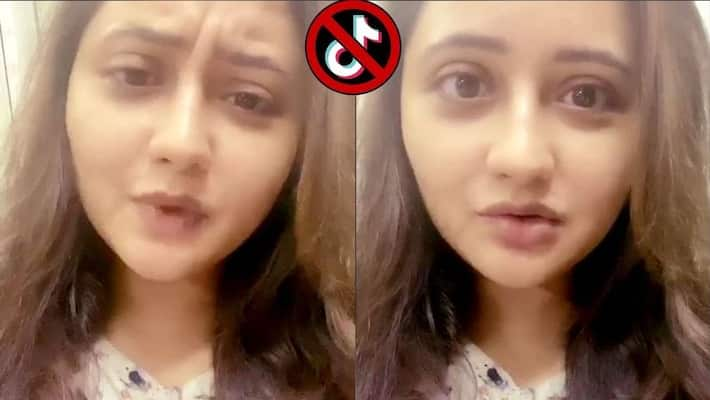 Last night the government of India banned 59 Chinese mobile applications, including top social media platforms such as TikTok, Helo and WeChat, to counter the threat posed by these applications to the country's "sovereignty and security," it said in a press release late on Monday.

The decision to ban the apps was taken amid tensions with China along the Line of Actual Control.

The press release further said that the Ministry of Information Technology has received "many representations raising concerns from citizens regarding security of data and risk to privacy relating to operation of certain apps".

We all know celebrities such as Shilpa Shetty Kundra, David Warne, Tiger Shroff, Disha Patani, Kartik Aaryan and Kriti Sanon are also among dozens of Bollywood celebrities who are a part of the TikTok bandwagon and have their own fan base on the Chinese app.

TV and film celebs have however come out in support of the ban. TV actor Rashami Desai supported the move and said that it is the time to show them the power of Indians. Taking to Instagram, she shared a video and wrote, "Let's be united, please. Can we be a responsible citizen and support the current situation instead of just playing blame games and trolling one and other? #LetsBeUnited #India #ProudIndian #SupportIndia #ThisTooShallPass." (sic)
Model and TV actress Nia Sharma tweeted, "Thank youu for saving our country. This Virus named Tik tok should never be allowed again!" (sic)
TV star Kamya Punjabi wrote, "Superbbbbbbb 🏻🏻🏻 @PMOIndia excellent news #JaiHind #BoycottChineseProducts #BoycottChineseApps." (sic)
Amrita Rao tweeted, "Trust the decision of banning some apps by the GOI, in the best interest of our country's security, besides Social Media addiction and Mental health are known enemies .. Just a break from them may help detox and introspect!! #BanTikTokInIndia #BanTiktok #dataprotection."

Not just celebs, some top TikTok stars with millions of fans have reacted to the ban.

Muskan Sharma, who had 3.8 million followers on TikTok, has welcomed PM Modi government's decision to ban 59 Chinese apps. In a video message, the social media star said, " I stand by my country and the way that China is attacking India is simply not done especially when the Indian market is flooded with Chinese apps and products. A handful of people boycotting Chinese goods was effective at some point and now that the government has put the ban, the effect will show on a higher level. Whatever China has done to India, they have to pay for this. We are all very happy with this decision. (SIC)"

TikTok star Riya Kishanchandani has 5 million followers on the app. Posting a video on social media, she said "You all know that the Indian government has banned Chinese apps including TikTok. I feel bad but whatever decision, it is for our good. I am with this decision of the Government of India as there is nothing above my country. (SIC)"
 
Last Updated Jun 30, 2020, 2:48 PM IST