Tiger trouble for popstar Justin Bieber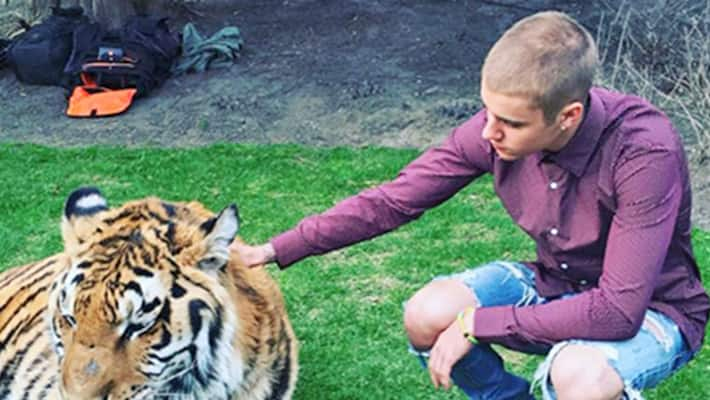 The 'Sorry' star was back in his native Toronto, Canada to celebrate his father Jeremy Bieber's engagement to longtime girlfriend Chelsey Rebelo.
The bash took place at a private residence, where an art show called Nyotaimori Celebrating Life Love And Art was simultaneously on display, and among the extraordinary items exhibited at the party were the Batmobile and a Bengal tiger.
However, PETA officials have lashed out at the pop singer after he posted a photo of himself gently petting the big cat on Instagram.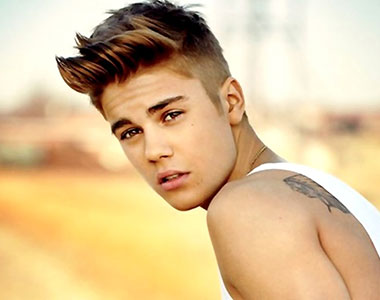 According to the organisation's bosses, the exotic animal was borrowed from local Bowmanville Zoo and the owner of the tiger was recently reportedly charged with five counts of cruelty to animals, after a video from PETA revealed he was viciously whipping a young tiger.
"Justin Bieber is lucky not to have had his throat torn out by this stressed captive tiger," PETA Senior Vice President Lisa Lange said in a statement.
"Tigers used for photo ops are torn away from their mothers shortly after birth, and the Bowmanville Zoo, in particular, was caught whipping one tiger more than 17 times, even after the cat was lying on his back in a position of submission and fear. "This is why PETA urges everyone to stay far away from cruel and dangerous big cat photo ops and also why we're asking Justin to vow that this will be his last time promoting these types of abusive outfits." Bieber has yet to respond to PETA's letter.
Last Updated Mar 31, 2018, 6:51 PM IST