Sourav Ganguly biopic: Know who will play iconic role of 'dada' in movie
According to the most recent speculations, Ayushmann Khurrana would portray cricket player Sourav Ganguly in his biography. Find out more here.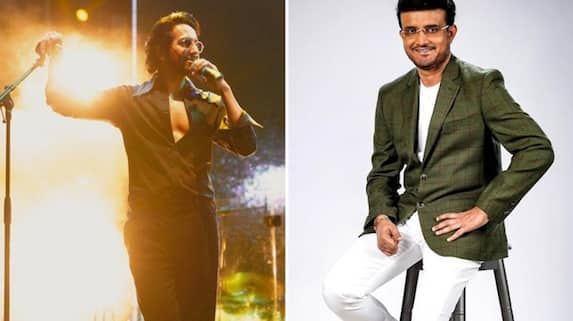 The biopic of Sourav Ganguly is planned, and fans can't wait to learn all the details. On the big screen, who will portray the legendary Dada, Sourav Ganguly? Here are the most recent changes. If the rumours are to be accepted, Ayushmann Khurrana would play the illustrious cricketer in the biopic.
ALSO READ: PM Modi reacts to Shah Rukh Khan's new parliament video tweet; here's what he said
According to sources, producers are attempting to enlist Ayushmann Khurrana for this film. The talks between the two parties have been ongoing for several months, a source told the portal. According to reports, Sourav Ganguly has approved the casting of Ayushmann Khurrana as him in a major motion picture and will soon see the actor in person. Given that he bats left-handed, Ayushmann Khurrana is a great choice to portray Dada. According to the source, the negotiations have proceeded to a point where just a few formalities remain to be completed.
Regarding the director, it has been said that Aishwarya, Rajinikanth's daughter, will take charge of this cricket drama. According to rumours, Vikramaditya Motwane was the original choice to helm the Sourav Ganguly biopic, but since he allegedly declined the offer, Aishwarya Rajinikanth is now being considered. Although nothing has been officially confirmed as of yet.
According to recent sources, Sourav Ganguly and Ankur Garg met to discuss the biopic at Sourav's home in Kolkata. The film's production is anticipated to start before year's end. According to earlier rumours, Ranbir Kapoor might portray Sourav Ganguly in the biography. 
Ayushmann Khurrana, meanwhile, has previously appeared in a few flicks. He will soon appear in Dream Girl 2 alongside Paresh Rawal, Rajpal Yadav, and other actors. Stay tuned for more breaking entertainment news.
ALSO READ: Ashish Vidyarthi's ex-wife Rajoshi drops snarky post after actor's second wedding; know details
Last Updated May 30, 2023, 7:39 PM IST