Soumitra Chatterjee's health condition improves; slept without oxygen support
The health condition of veteran actor Soumitra Chatterjee has improved a lot. A doctor treating the veteran actor said, "The health condition of legendary actor Soumitra Chatterjee improved a lot on Saturday (October 17) and he is speaking a bit as well as recognising people and identifying their voices. He had a good sleep in the night without oxygen support."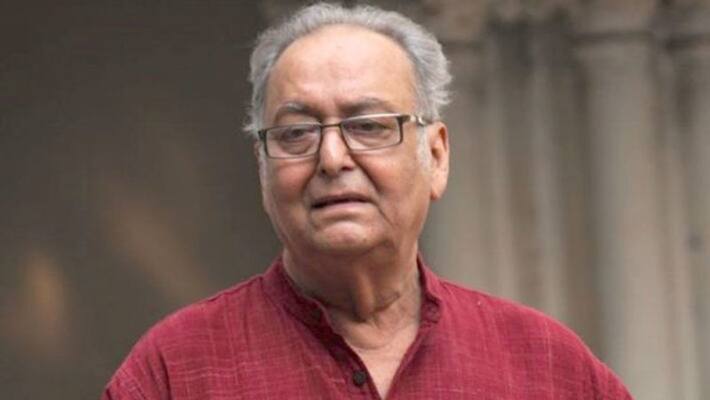 Kolkata: The health condition of veteran actor Soumitra Chatterjee has improved a lot. He has tested negative for COVID-19 on Wednesday (October 14) following which he was shifted to a non-COVID ITU for treatment.
A doctor treating the veteran actor said, "The health condition of legendary actor Soumitra Chatterjee improved a lot on Saturday (October 17) and he is speaking a bit as well as recognising people and identifying their voices. He had a good sleep in the night without oxygen support." 
Also read: Kumar Sanu tests positive for COVID-19
According to sources, Soumitra Chatterjee will be released from hospital once the effects of encephalopathy have subsided. 
Dr Arindam Kar, leading the team of 15 doctors, treating the actor, said, "Mr Chatterjee is doing very well. He is recovering and his consciousness has gone better substantially. He is obeying commands and is responsive and certainly understanding a few words. The good part is he is speaking a little bit but not full fledged mode. The oxygen saturation has also improved while his Sodium and Potassium have been corrected. We are giving all sorts of good therapy."
Also read: BJP MP Arjun Singh shares WhatsApp chats of cops in Manish Shukla murder case
"The veteran actor slept well last night and his restlessness has also improved. He is still very weak, frail and complete recovery of neurological function is yet to be achieved. But it seems that he is going in the right direction. As of now, there is no new infection or any episode of fever," Dr Kar added. 
Last Updated Oct 18, 2020, 10:41 AM IST