Sandipta Sen on wedding rumours: 'Too much work in hand currently, but when I wed, it'll be grand'
Sandipta Sen will be next seen in the upcoming web series Noshtoneer, also starring Shoumo Banerjee, Angana Roy, Rahul Dev Bose, Anindya Chatterjee, and others. It will drop on Hoichoi on June 9.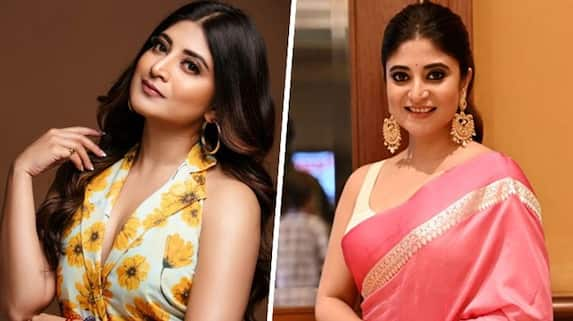 In 2007, Sen made her debut in the Bengali entertainment industry, with the serial 'Durga'. She always had the mindset of playing a long innings in Tollywood. Several years have passed since then. From small screen to movies, and finally now conqering OTT, she works across mediums. However, amid her professional success and the hustle and the mustle, rumours have been doing rounds in the Tolly para about the actress tying the knots soon with long-term boyfriend Soumya Mukhopadyay. The actress had made her relationship with her partner public last year. 
ALSO READ: Mahabharat actor Gufi Paintal passes away at 79
Spekaing to a leading media house, the actress said that she currently has too much on her plate and is not getting married anytime soon. However, she also confirmed that when the marriage does take place, it will be a star-studdent event and will be 'grand'. "I won't hide anything", she added. Sen also told press: "Let me indulge everyone's curiosity by saying that yes, I have a steady boyfriend. When I marry him, everyone will receive the news. However, I am not getting married right now."
In the upcoming series Noshtoneer by Hoichoi, which explores the #metoo movement, Bengali actor Sandipta Sen is yet again collaborating with filmmaker Aditi Roy for the second time after their alliance in the film 'Bodhon'. Speaking about the experience of working with the director, Sen told a media house: It feels like returning home. In Bodhon, I had become quite close with Aditi-di. She has consistently backed me up. She is a really calm and collected person, and I feel quite comfortable working with her. The tension of working with Aditi-di is nonexistent."
Commenting on the success and importance of the #metoo movement, on which her upcoming webseries, Noshtoneer is based, she told the press: "I believe that fear has been planted in the hearts of such criminals. The fact that more women are speaking up is significant. Having said that, there have been instances where women have wrongly and falsely accused innocent men. However, if I look at the movement as a whole, the genuine cases outweigh the untrue accusations."
ALSO READ: Drake spills beans on his bond with late Sidhu Moosewala; Know details
Last Updated Jun 8, 2023, 12:53 PM IST