Sandalwood actor Komal assaulted in front of police in Bengaluru, Jaggesh reacts
Actor Komal assaulted by a two-wheeler rider in Malleshwaram.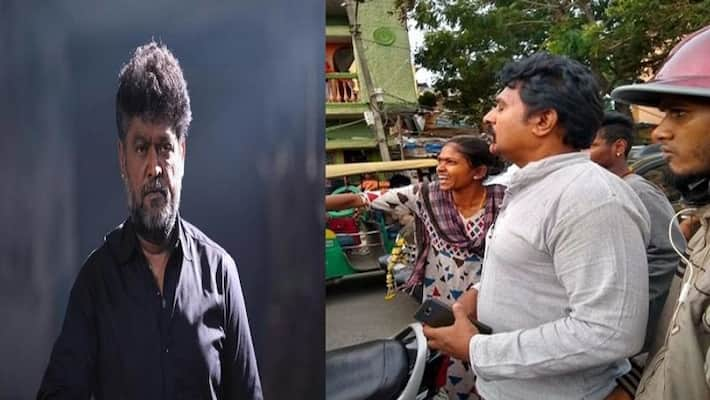 Bengaluru: Kempegowda 2 actor Komal was assaulted by a two-wheeler rider at Malleshwaram in Bengaluru on August 13.
Suvarna news reports stated that Komal is injured and is also bleeding.
The incident occurred at Malleshwaram Police Sation limits. Allegedly Komal's car brushed the two-wheeler while crossing paths.
The two-wheeler rider chased Komal, stopped his car and made the actor alight from his vehicle and beat him up on the road, as the police was watching.
Both the rider and Komal are currently in Malleshwaram Police Station.
Currently, actor's brother Navarasa Nayaka Jaggesh, who is also a BJP leader is in Malleshwaram Police station speaking on behalf of his brother.
More details on the incident are awaited.
Komal's brother Jaggesh reacted to the same:
Komal was on his way to drop his daughter at the tuition class. The incident occurred near the Srirampura Railway Underpass. Four bike riders allegedly started fighting for a trivial reason.
"Three men caught hold of Komal and another person assaulted him. All of them were under the influence of alcohol. These kinds of incidents must not repeat in Bengaluru. I am not telling this because he is my brother, but it should not happen to anyone. It is not known yet if there is any link to this incident with the people from the film industry," said Jaggesh.
"If they are from the industry (film), I will not spare them. I am in this industry for over thirty years. I will at least retaliate, but Komal is innocent and doesn't resort to abuse or assault," Jaggesh warned.   
Last Updated Aug 13, 2019, 8:01 PM IST